Welcome to the Family – Gemma Hughes
With a busy start to 2021, and the announcement of a new exclusive Sampling Channel in 'Remote Working Sampling', Flavor are continuing to grow its team…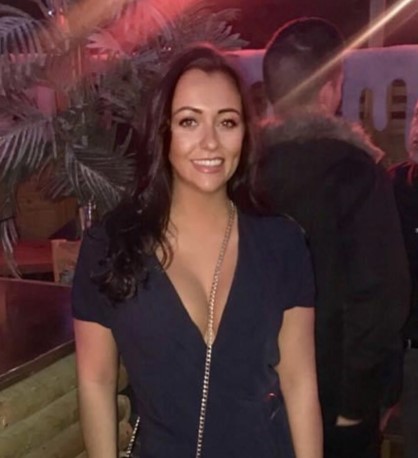 Gemma Hughes is joining Flavor as a Business Development Manager, lending strong sales experience to our rapidly growing Integrated Sampling portfolio.
Flavor are proud to be at the forefront of the Sampling industry, and a great example of a 'Modern Product Sampling Agency'. Each new recruit represents an important part of our DNA, bringing dynamism, integrity + diligence to the agency.
Gemma's background in Experiential, Promotional Staffing + Sampling offers a deep understanding of the industry as a whole, and her energetic and thoughtful approach means that she excels at devising strategies for outstanding return on investment + building long-term relationships.
Gemma Hughes – Business Development Manager
Below we chat to Gemma to find out a bit more about her and what she's looking forward to about joining the team…
What's your greatest achievement?
Achieving a black belt in Karate before I left school!
What's been the best sampling experience you've ever had?
I had the pleasure of working with Moët Hennessy on a national campaign and being invited to the "Veuve Clicquot Business Women of The Year awards" – sampling the finest Veuve champagne in a room full of inspiring female leaders.  
Chrissie Rucker OBE was the recipient of a Veuve Clicquot Tribute Award, it came four months before The White Company celebrated its 25th year of business.
Winners of the Veuve Clicquot Tribute Award have created their own unique space in business today. Importantly, they join Madame Clicquot as women who are inspirational figures to future generations of women in business!
What are you most looking forward to about joining Flavor?
To be reunited with an old colleague (James Sheerin) and being involved early in a business with gargantuan growth potential!
It is such a lovely treat to receive a care package when you have been stuck at home for months, home schooling children whilst working in a new environment, Remote Working Sampling makes so much sense in the current climate.
I'm really looking forward to being able to work with some of the biggest brands in the FMCG sector and I am hopeful I can make a real impression by bringing in new brands that I have enjoyed working with previously…watch this space!

What else should we know about you?
I absolutely love theatre, boxing and dancing…in that order.
I'm a terrible singer, despite having a Theatre & Performance degree. My favourite style of theatre is immersive theatre, many people go to the theatre to lose themselves in the production, to forget their everyday worries and troubles and be transported into another world. However, no kind of theatre transports you quite like immersive theatre.
In the immortal words of Craig David…what's your Flavor?
Anything extra spicy with a glass of full-bodied Rioja
---
At Flavor, we offer an integrated sampling approach to curate the mix of sampling techniques to deliver optimal results for every campaign. We look after all product sampling elements in under one roof to drive efficiencies in targeting, relevance, measurement & ROI…
If you would like to find out more about any of our integrated sampling techniques you can get in touch richard@flavorsampling.com + 07977 148784