Welcome to the Family – Lucy Wakely
Flavor are continuing to grow our Client Servicing + Project Management Team to support an ever-growing list of sampling channels, exclusives, territories, and Happy Clients!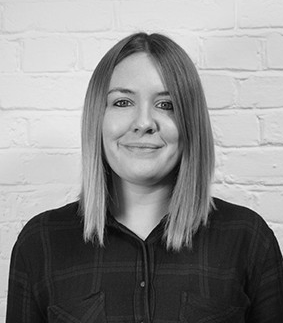 With 7 years of experience within the events and experiential sector, Lucy will join the Flavor Family as an Account Manager and will be involved in end-to-end management of small and large-scale sampling campaigns!
Lucy boasts an impressive portfolio of clients such as Pfizer, Samsung, British Airways and Asahi and has worked across various industries from Pharmaceuticals to Beauty.
Below, we find out a bit more about Lucy as the newest member of the Flavor Team….
---
What's your greatest achievement?
My family, consisting of my partner Teddy, my son Otis and our rescue dog, Sully.
What's been the best sampling experience you've ever had?
Anything with free food and or alcohol gets me to stop to be honest.
What are you most looking forward to about joining Flavor?
Learning about all the different sampling avenues which I have not explored previously in my career, I had no idea they existed before I discovered Flavor so I can't wait to learn something new! Also, the freedom of the remote workplace is very exciting and it hasn't quite sunk in yet that I can work from wherever I want to!
What's your ideal Remote Working location?
On the beach!
What else should we know about you?
Outside of work and parenting I enjoy listening to music and gardening. You can catch me at a drum and bass rave/ festival or pottering around the garden on a more relaxing day off.
In the immortal words of Craig David…What's your Flavor?
CHOCOLATE
---
At Flavor, we offer an integrated sampling approach to curate the mix of sampling techniques to deliver optimal results for every campaign. We look after all product sampling elements in under one roof to drive efficiencies in targeting, relevance, measurement & ROI…
If you would like to find out more about any of our integrated sampling techniques you can get in touch [email protected] + 07977 148784