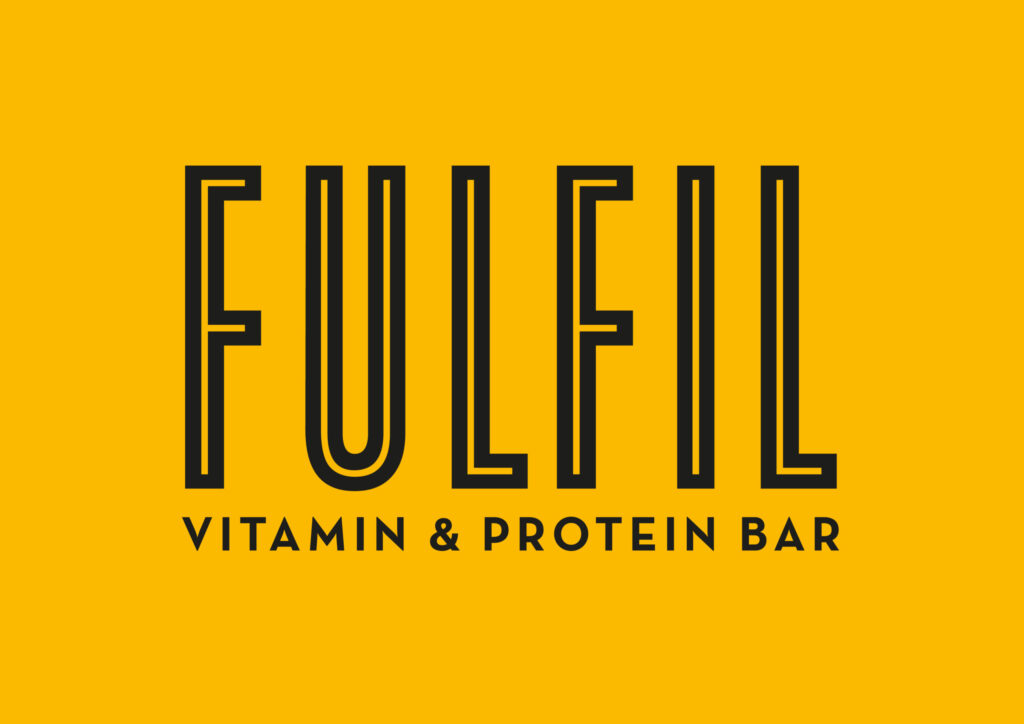 Fulfil Nutrition
SUBSCRIPTION AND E-COMMERCE SAMPLING
Fulfil is a tasty and nutritional protein bar brand offering a number of mouth-watering flavours to suit every individual.
It's jammed packed with 9 multi-vitamins to help alleviate tiredness and boost the metabolism, and contains very little sugar – best part is that it doesn't lack in flavour!
Fulfil reached out to us in the hopes of creating the perfect sampling campaign by utilising channels that would reach their audience. They were looking to build brand awareness, educate the audience and see long-term tangible results!
---
TARGETING
The Fulfil audience has a key demographic of 18-35 year old's with a slight skew towards an older audience.
Flavor. used a combination of TGI, Acorn and proprietary data to identify hot-spots of the Fulfil audience throughout the UK as well as ensuring minimal audience wastage when doing so, touching on the correct channels to accurately target their audience.
---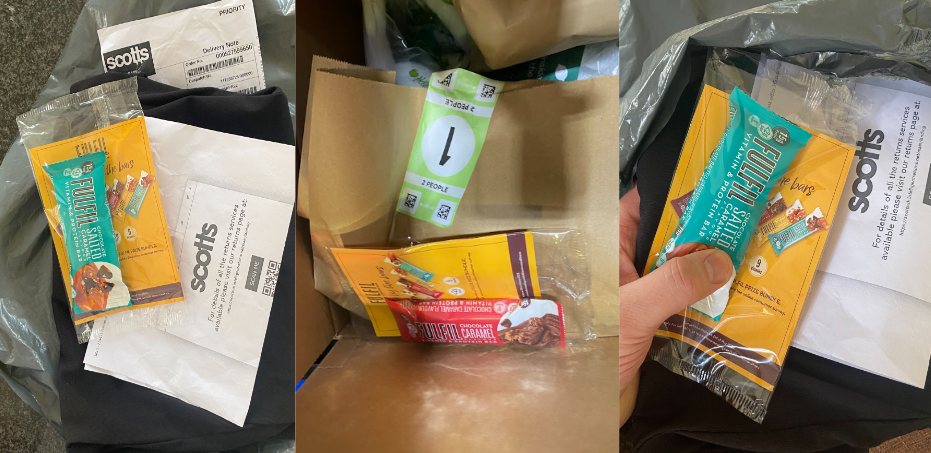 RELEVANCE
Flavor delivered a total of 100,000 flow wrapped samples of Fulfil Nutrition Protein bars across relevant Subscription and E-commerce partners.
A number of partners were identified and filtered down to the most suitable brands who would effectively target the Fulfil demographic. The subscription and e-commerce partners chosen had a combined audience that reached more than 1 million consumers across the UK per month.
A mixture of Fulfil bar flavours were included with a leaflet to give further information on where the product can be purchased. The flow wrapped samples had made their way into a number of consumers' homes.
The campaign was tracked throughout using integrated measurement to understand campaign success and insightful consumer behaviours towards the product.
---
MEASUREMENT + RESULTS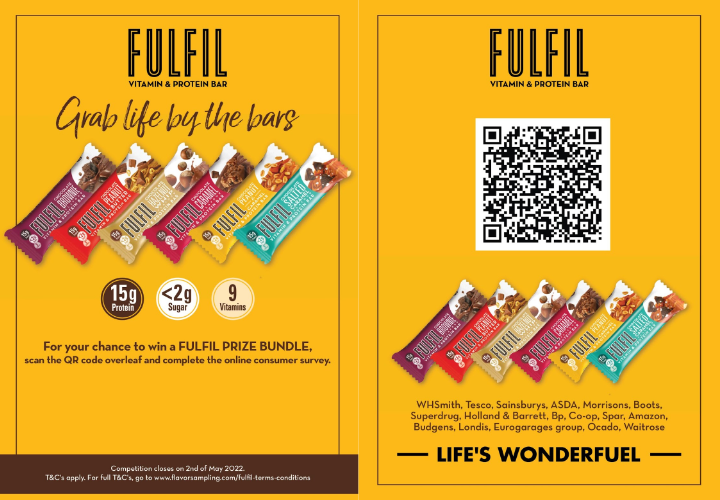 Flavor's integrated measurement ran throughout the campaign to provide insight on Awareness, Perception, Recommendation, Net Promoter \Score + Sales Uplift.
100,000 samples distributed in total
9 Average product rating
81% Average rated the sample 'very tasty'
38 Average Net Promoter Score
70% Average Claimed Recommendation rate
55% Average Likelihood to Purchase
---
Flavor. Sampling is an Integrated Sampling Agency. We curate the perfect mix of sampling techniques to deliver optimal results for every campaign. Integrating all elements under one house to drive efficiencies in Targeting, Relevance, Measurement and ROI
We plan, execute & measure sampling campaigns built from a blend of tools, methods and techniques – including the ones mentioned in this blog:)
To find out more about Integrated Sampling or to find out more about this blog, give us a call or drop us an email at the below…
Email: [email protected]
Tel: 07977 148 784