GOSH! Food
BRAND-TO-HAND SAMPLING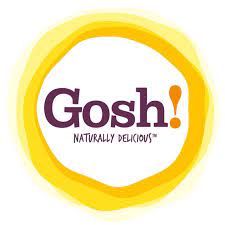 Gosh! Food is known for their delicious and highly flavoursome range of plant-based and free-from products, only made with 100% natural ingredients. They have a variety of products to choose from, to suit everyone and anyone's taste.
Gosh! had come to Flavor to find effective ways to encourage trial in new consumers, promote brand awareness across Gosh! products and increase sales uplift.
TARGETING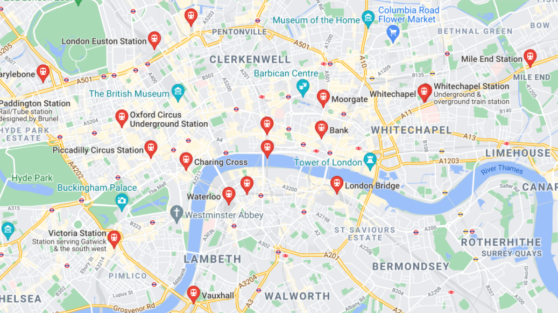 Using a range of audience profiling tools, proprietary data and historic project performance data, journey plans and event calendars were mapped out of high indexing hot spots of Gosh's key demographic across the UK.
Flavor also ensured that there was minimal audience wastage when identifying these profiles.
Relevant hot spots were located in close proximity to major train stations in London, where there were high public footfall rates.
RELEVANCE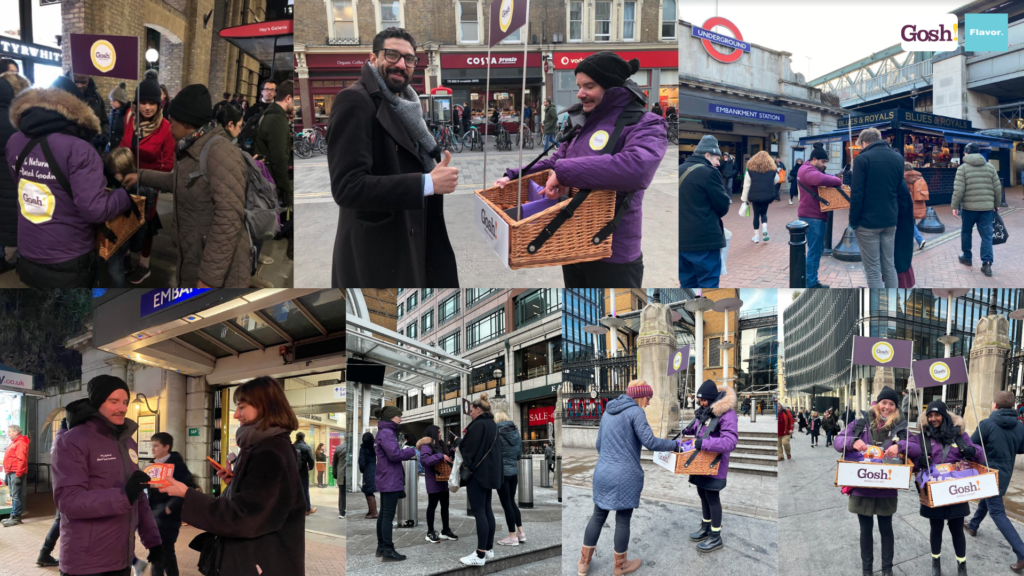 Across a period of 3 days, a total of 20,200 Sweet Potato Pakora samples had been distributed at 3 Central London train stations – Liverpool Street, London Bridge and Charing Cross station.
Each live day had a trained Event Manager and 6 Brand Ambassadors on-site to hand out samples and relay key product information to the public.
Brand Ambassadors handed out a money-off coupon along with the samples which encouraged sales uplift, allowing consumers to save 50p off their next purchase when buying any Gosh! product in selected stores.
CONSUMER COMMENTS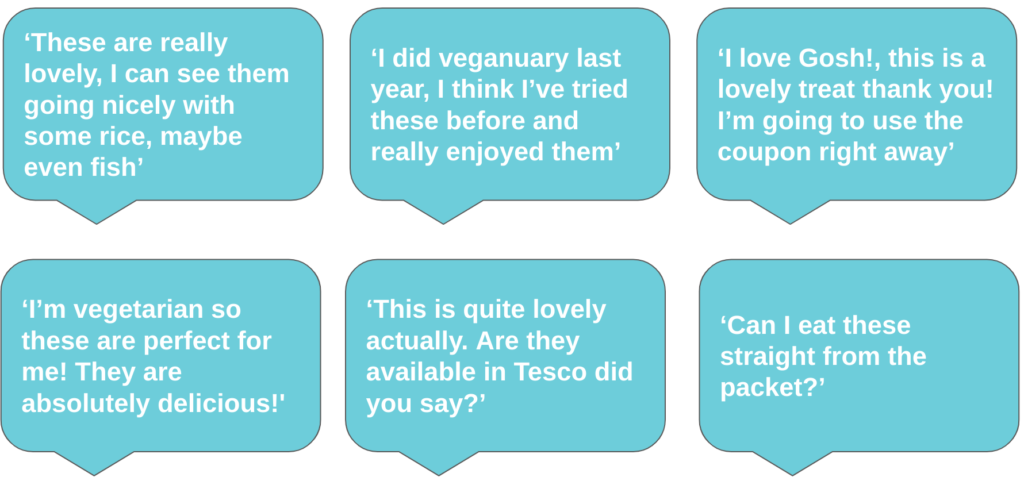 ---
Flavor. Sampling is an Integrated Sampling Agency. We curate the perfect mix of sampling techniques to deliver optimal results for every campaign. Integrating all elements under one house to drive efficiencies in Targeting, Relevance, Measurement and ROI
We plan, execute & measure sampling campaigns built from a blend of tools, methods and techniques – including the ones mentioned in this blog:)
To find out more about Integrated Sampling or to find out more about this blog, give us a call or drop us an email at the below…
Email: [email protected]
Tel: 07977 148 784