Hasbro
SCHOOL SAMPLING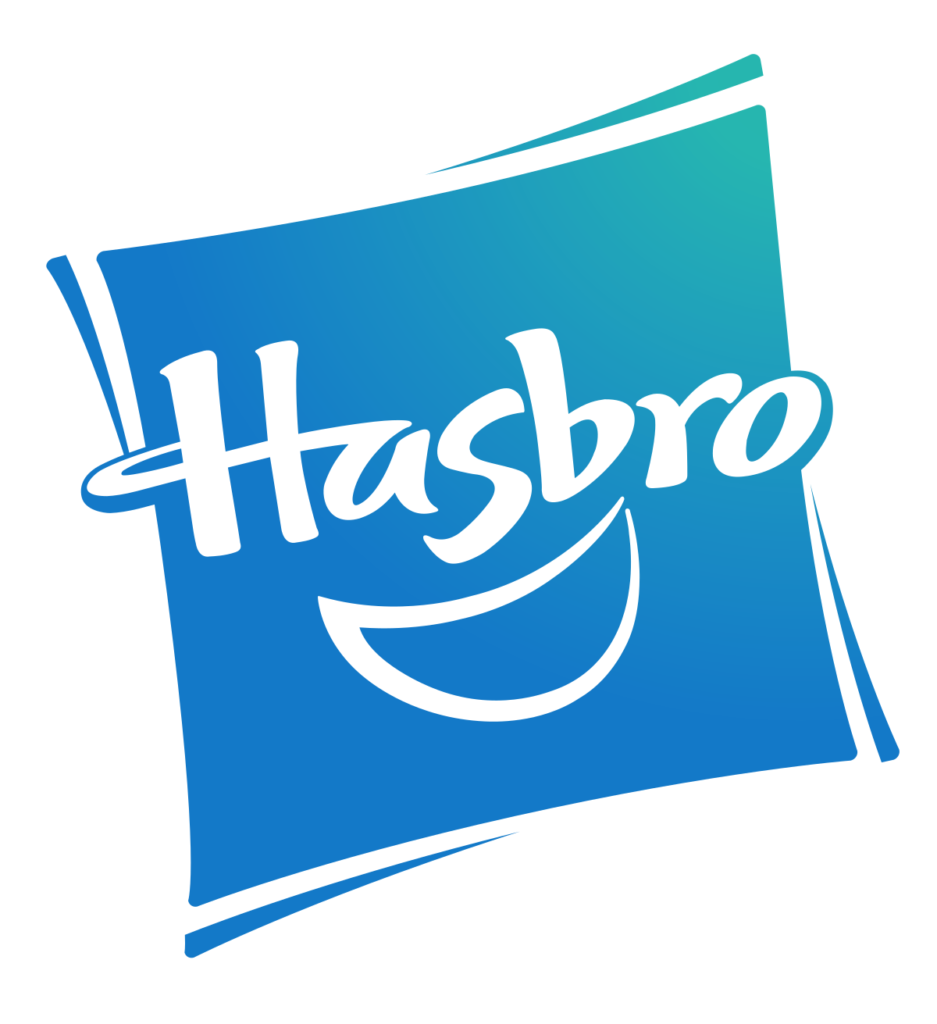 A global branded entertainment business recognized for their engaging toys, games and products for play and entertainment, Hasbro is known to be one of the largest play and entertainment makers in the world targeting children and their families.
Hasbro came to Flavor to find effective methods to support their product launch and create brand awareness leading to word of mouth for the wider Hasbro game portfolio. Consumers would then become brand advocates and promoters of the Hasbro brand.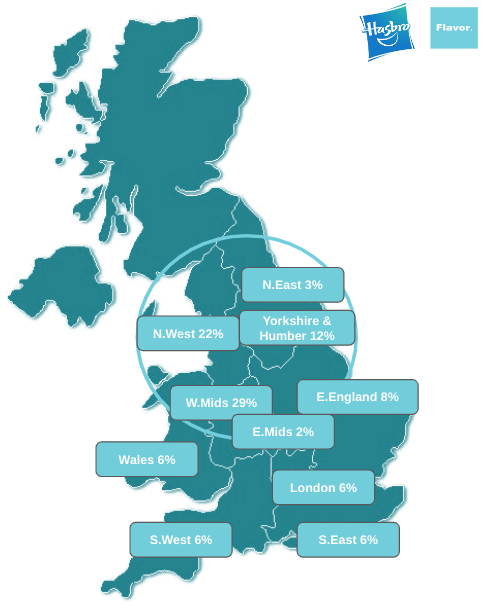 TARGETING
The Hasbro audience mainly consists of families with young children between the ages 8-15.
Flavor identified the most suitable channels to reach the Hasbro audience through School Sampling, reaching up to 1.6 million children including their parents.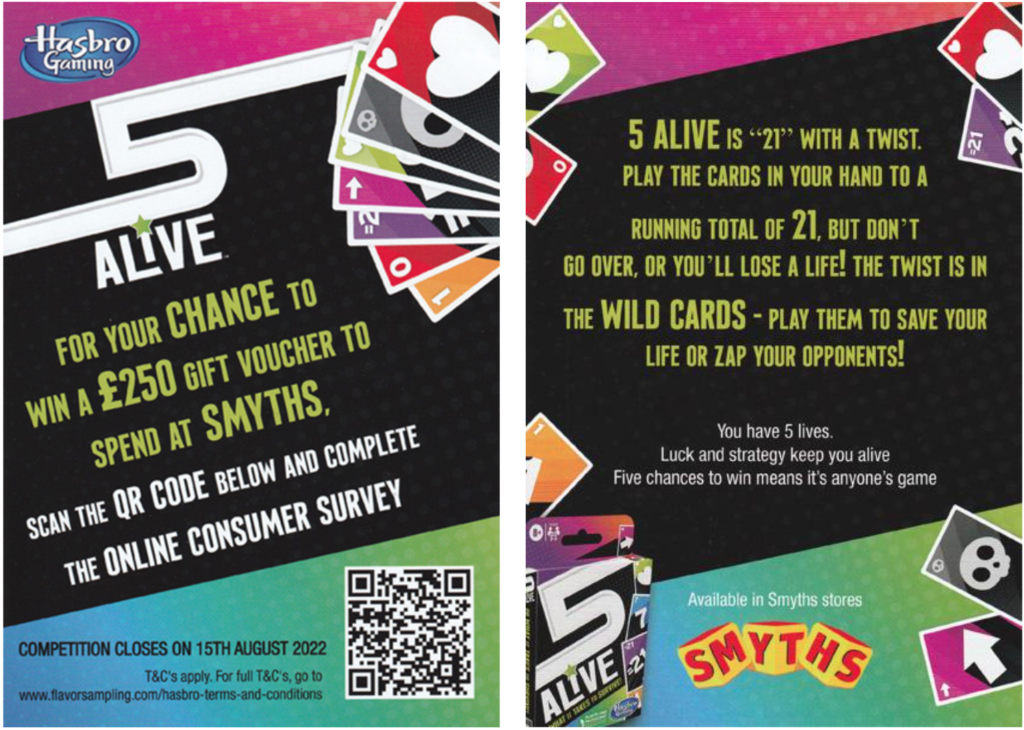 RELEVANCE
In total, just over 15,000 Hasbro 5 Alive game samples and leaflets had been distributed in schools across the UK, targeting those specifically within the target audience throughout various classes and after-school clubs.
The leaflet had outlined a competition mechanic to encourage a positive incentive around the sample as well as a way to gain insightful product feedback.
MEASUREMENT + RESULTS
8.2 Overall Average Product Rating
£71K in expected Sales Revenue
22 Net Promoter Score
76% Claimed Recommendations
Up to 23K in Potential Recommendations
---
Flavor. Sampling is an Integrated Sampling Agency. We curate the perfect mix of sampling techniques to deliver optimal results for every campaign. Integrating all elements under one house to drive efficiencies in Targeting, Relevance, Measurement and ROI
We plan, execute & measure sampling campaigns built from a blend of tools, methods and techniques – including the ones mentioned in this blog:)
To find out more about Integrated Sampling or to find out more about this blog, give us a call or drop us an email at the below…
Email: [email protected]
Tel: 07977 148 784