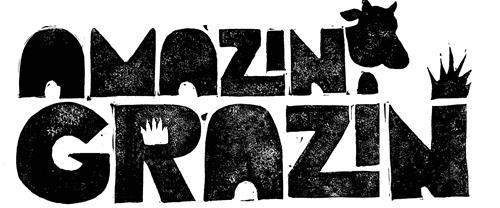 AMAZIN GRAZIN
GUERRILLA SAMPLING CAMPAIGN
AMAZIN GRAZIN
AMAZIN GRAZIN is a cheese snack bar created by Norseland, owner of well known cheese brands including Applewood, Jarlsberg + Mexicana.
Flavor. was tasked with the challenge of driving awareness for this NPD product, increasing the Rate of Sale in key Sainsbury's stores, and developing the Brand Perception of Amazin Grazin through targeted + engaging trial.
---
TARGETING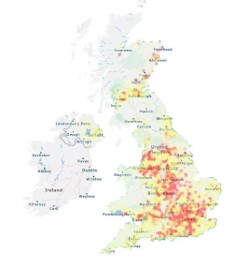 Amazin Grazin wanted to target Young Adults (a 25-30 the bulls eye), who were food lovers and had a high level interest in snacking.
Flavor. used a combination of TGI, Acorn and proprietary data to identify hot-spots of their audience throughout the UK.
We combined this data with sales data to identify key Sainsbury's stores, allowing us to create the most impactful and efficient journey plan possible – ensuring that there would be minimal audience wastage and maximum opportunity to drive sales.
The targeting identified a potential audience of 158,930 across 4 cities.
---
RELEVANCE
Flavor. identified Guerrilla Sampling as the optimal Sampling Technique to maximise reach + scale, engage consumers close to key stores, and generate as much awareness + impact as possible.
A team Amazin Grazin Brand Ambassadors, set up in multiple sites each day, distributing up to 5,000 samples per day.
The colourful + highly branded sampling kit was designed to be portable + easy to set up to allow the team to move sites quickly to maximise the footfall + quality of the audience in each city.
Over 19,000 samples were distributed in total over 6 activity days.
---
MEASUREMENT + RESULTS
Flavor. integrated measurement throughout the campaign to provide insight on Awareness, Perception, Recommendation, Net Promoter \Score + Sales.
Over 9,000 Sales created directly
2.2:1 ROI over a 4 week period
46.8% Likelihood to Purchase in the future
63,168 Recommendations made
8 out of 10 Average Product Rating
34 Net Promoter Score after sampling (320% increase)
---
Flavor. Sampling is an Integrated Sampling Agency. We curate the perfect mix of sampling techniques to deliver optimal results for every campaign. Integrating all elements under one house to drive efficiencies in Targeting, Relevance, Measurement and ROI
We plan, execute & measure sampling campaigns built from a blend of tools, methods and techniques – including the ones mentioned in this blog:)
To find out more about Integrated Sampling or to find out more about this blog, give us a call or drop us an email at the below…
Email: [email protected]
Tel: 07977 148 784