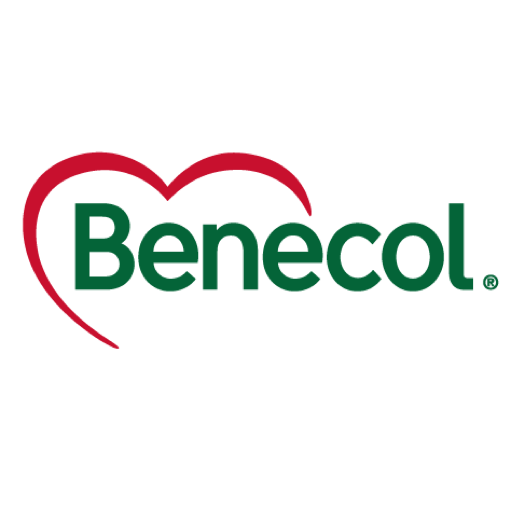 Benecol
OFFICE AND TAKEAWAY SAMPLING
Owned by Raisio Group, Benecol offers products that are effective in lowering cholesterol in adults.
Benecol uses plant stanols as their active ingredient across their range of products, which are clinically proven to lower cholesterol levels by 7-10% in as little as 3 weeks!
Benecol reached out to Flavor to launch their new Benecol OAT product range and increase shopper awareness, along with conversion of new consumers and a way to retain current ones.
---
TARGETING
The Benecol consumer consists of a plant-based and flexitarian audience between the ages of 35-54.
Flavor. used a combination of TGI, Acorn and proprietary data to identify hot-spots of the Benecol audience throughout the UK as well as ensuring minimal audience wastage when doing so. This was combined with store proximity to plan the focus for the sampling activity for each channel.
---
RELEVANCE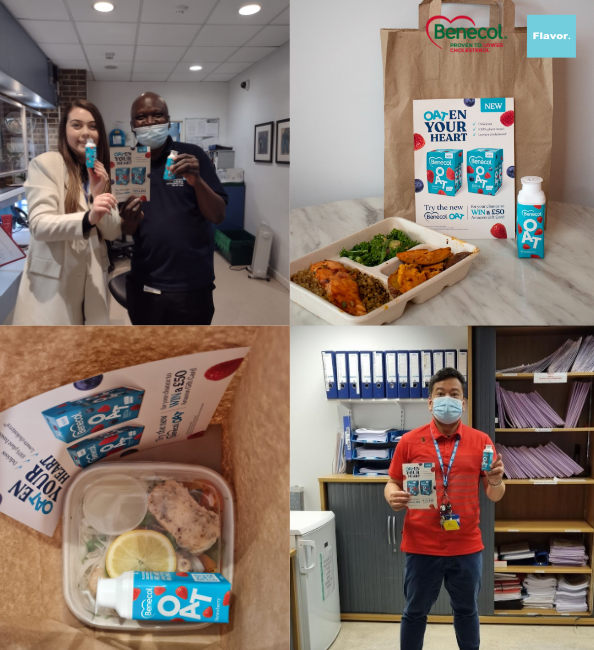 Flavor proposed Office and Takeaway Sampling having aligned with the Benecol target audience who had plant-based interests, aged between 35-54.
10,000 samples and leaflets were distributed via the Office Sampling channel, targeting key offices across the UK reaching workplaces with up to 800 people per office. This channel had allowed office workers to share their experiences with the sample and encourage advocacy and conversation.
Alongside Office sampling, Flavor utilised a Takeaway Sampling campaign throughout targeted local areas in the UK. Distributed with various takeaway orders, 40,000 Benecol Oat samples were given to consumer's which had included a leaflet that gave further information on the product.
The campaign was tracked throughout using integrated measurement to understand campaign success and insightful consumer behaviours towards the product.
---
MEASUREMENT + RESULTS
Flavor's integrated measurement ran throughout the campaign to provide insight on Awareness, Perception, Recommendation, Net Promoter \Score + Sales Uplift.
50,000 overall samples distributed
22 Net Promoter Score
7.2 Average Product Rating
71% Average Claimed Recommendation Rate
53% Average Likelihood to Purchase
64% Rated the sample 'Very Tasty'
---
Flavor. Sampling is an Integrated Sampling Agency. We curate the perfect mix of sampling techniques to deliver optimal results for every campaign. Integrating all elements under one house to drive efficiencies in Targeting, Relevance, Measurement and ROI
We plan, execute & measure sampling campaigns built from a blend of tools, methods and techniques – including the ones mentioned in this blog:)
To find out more about Integrated Sampling or to find out more about this blog, give us a call or drop us an email at the below…
Email: [email protected]
Tel: 07977 148 784