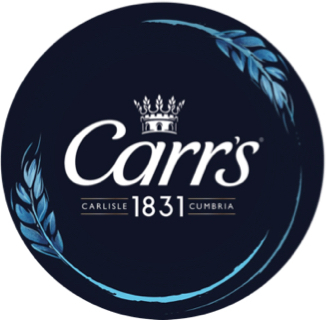 Carr's
NEW HOME SAMPLING
Currently owned by Pladis Global, Carr's is an authentic UK biscuit and cracker producer offering a range of products for every occasion.
Carr's had reached out to Flavor to increase brand awareness throughout the UK and encourage consumer trial around key events including informal hosting's and get-together occasions such as Christmas and summer meet-ups.
---
TARGETING
The Carr's brand have a key demographic of AB 35-55 year old food lovers who appreciate the quality and enjoyment of food.
Flavor. used a combination of TGI, Acorn and proprietary data to identify hot-spots of the Carr's audience throughout the UK as well as ensuring minimal audience wastage when doing so, touching on the correct channels to accurately target their audience.
---
RELEVANCE
Flavor delivered 10,000 samples through the New Home channel reaching up to 40,000 unique home movers per month.
By tapping into this key life event, consumers are more likely to engage with brands and make lifelong and memorable connections with them.
Flavor worked with a number of mortgage providers, estate agents and new home builders to distribute Carr's Ciabatta and Black Olive crackers into New Home boxes – making their way directly into consumers homes.

---
MEASUREMENT + RESULTS
Flavor's integrated measurement ran throughout the campaign to provide insight on Awareness, Perception, Recommendation, Net Promoter \Score + Sales Uplift.
10,000 overall samples distributed
65% Likelihood to recommend rate
18 Net Promoter Score
68% Likelihood to purchase
Over 4.5K consumers now introduced to Carr's
---
Flavor. Sampling is an Integrated Sampling Agency. We curate the perfect mix of sampling techniques to deliver optimal results for every campaign. Integrating all elements under one house to drive efficiencies in Targeting, Relevance, Measurement and ROI
We plan, execute & measure sampling campaigns built from a blend of tools, methods and techniques – including the ones mentioned in this blog:)
To find out more about Integrated Sampling or to find out more about this blog, give us a call or drop us an email at the below…
Email: [email protected]
Tel: 07977 148 784