Experiential Marketing Strategy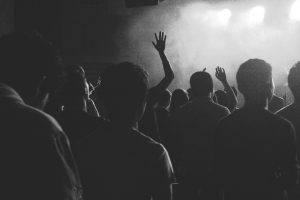 Effective Experiential Marketing campaigns deliver against brand KPI's. From awareness & education through to brand perception, NPS & purchase behaviour; Experiential can be used as a tool to create a deeper level of engagement than traditional marketing mediums.
This blog is going to take a look at how Experiential fits as part of an integrated marketing strategy and how to plan an Experiential Marketing strategy.
EXPERIENTIAL AS PART OF AN INTEGRATED CAMPAIGN
Although Experiential Marketing can be used to great effect as a tactical tool to deliver against specific objectives, the most powerful Experiential activities are planned in tandem alongside the full marketing mix as part of an integrated approach.
To best discuss an Experiential Marketing strategy we'll review a simplified version of a strategy plan and identify why, how, and what elements of Experiential Marketing can be utilised to the best effect for the campaign and business objectives.
AUDIENCE
If the target audience has already been defined, the initial stage in a marketing strategy would be to define how much of the audience are aware of the brand, and what type of relationship they currently have with the brand/product.
Once we understand how the brand is viewed, we can determine how and to what extent the audience's perception needs to be shifted to drive positive results.
OBJECTIVES
Sales and increased revenue are nearly always the ultimate drivers for successful businesses. But it is important to note that hunting for immediate sales isn't the best strategic approach.
Experiential can affect sales in real time – I have seen 320% on the day sales uplift from effective experiential activities – but where Experiential marketing is particularly effective is driving long lasting brand relationships. This Is due to the higher level of engagement, and personal resonance that can be created through interactions in a real world environment.
Below, you can see a list of commonly used objectives as part of a marketing strategy, along with their subsequent measurements.
Awareness (Reach)
Education (Brand Perception)
Purchase Behaviour (Sales)
Recommendation (NPS)
EXPERIENTIAL MARKETING STRATEGY FRAMEWORK
These objectives are the spine of developing a Marketing Strategy, and in terms of Experiential Marketing will help determine three crucial elements that will outline the Experiential Marketing Strategy…
1. What level of engagement is required:
To deliver the objectives, how deeply do we need to engage with the audience?
Is it a fleeting moment where we are helping to better their day?
Is it a deeper conversation that provides them with a more holistic benefit?
Is it something in between or a combination of different levels of engagement?
2. What type of engagement:
Where is the audience?
When is the right time to talk to them in the right way?
How can we engage them with what the brand wants to say in a way that will benefit them?
3. What is the output:
What happens next?
How does the experience live on after they leave?
How do we broadcast the experience to more of the target audience?
CREATING A CONCEPT
The objectives and this framework can create an Experiential Strategy that will help to define the creative direction and concept for an Experiential activity as part of an integrated campaign.
It is important to involve all internal and inter-agency parties at this point to ensure that concepts created result in a direction that delivers as part of an integrated campaign. The Experiential focus should be supported by media and social and seamlessly deliver great content back through those channels that will exponentially drive reach.
The concept can live on through a number of possible Experiential activities (Experiential elements include Sampling, Trial, Tactical Roadshows, Shopping Centre and Festival Tours, Stunts, Live Shows, Pop-Up Bars, Shops, Cinemas, Paid for Experiences, and Immersive Environments). Depending n the objectives, multiple Experiential elements can be used together in conjunction to deliver messaging to a varied audience and on multiple levels.
MEASUREMENT
Unlike most marketing, Experiential can deliver measurable and accurate feedback on what the audience (that interacted with the experience) actually went on to do. This is down to the real life environment and engaging with real people rather than statistics, as well as Experiential offering a dedicated medium that isn't surrounded by various other messages from multiple other brands.
Measurable metrics can include:
Initial reach
Social & amplification reach
Brand perception
Recommendation
Likelihood to Purchase
Purchase behaviour
Basket spend
Purchase velocity
Net Promoter Score
To find out more about Integrated Sampling or to find out more about this blog, give us a call or drop us an email at the below…
Email: [email protected]
Tel: 07977 148 784