KIND
NEW HOME + SUBSCRIPTION SAMPLING
KIND offer a selection of nut based snack bars that are both delicious & nutritious, bringing both together, with recipes full of flavourful + high-quality ingredients.
Recently purchased by Mars Incorporated, KIND has seen astonishing growth over the last few years and are the leader in their healthier snacking market.
KIND are no strangers to sampling, having used it as a key focus in their marketing since they launched. With the rise of Covid, and increasingly heightened lockdown restrictions however – they reached out to Flavor to find alternative and indirect Sampling Channels to get their products into consumers hands!
---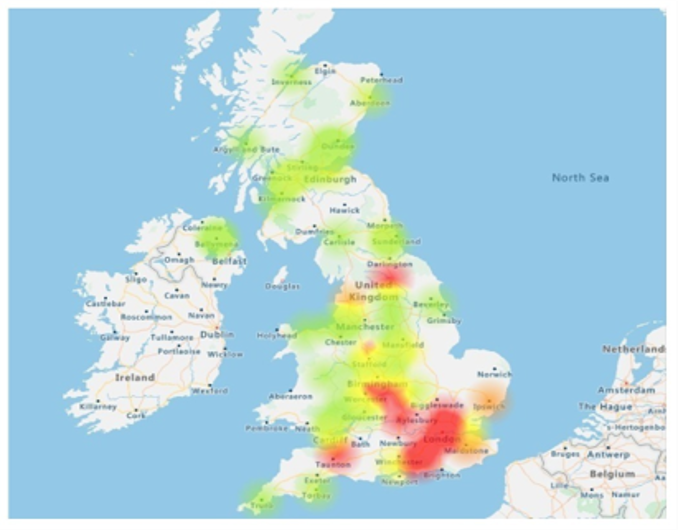 TARGETING
KIND's audience is broadly spread throughout the UK, but there was a key focus and a primary target of 18-34 year old females, with an interest in healthy living and an active lifestyle.
Flavor. used a combination of TGI, Acorn and proprietary data to identify hot-spots of KIND's audience throughout the UK as well as delving into our database of over one thousand subscription partners to identify the most suitable partners and channels to engage KIND's Target Audience.
---
RELEVANCE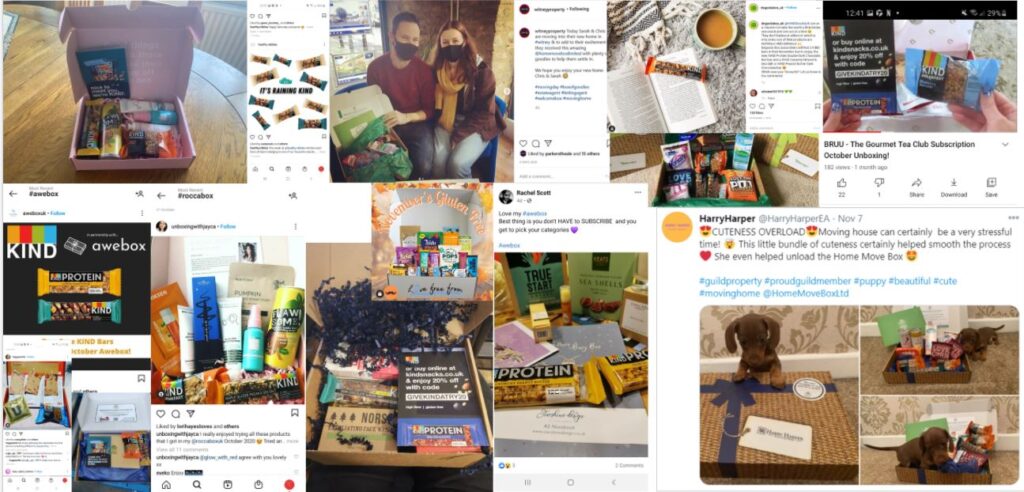 In total Flavor identified 8 suitable Subscription Partners, who's reaches ranged from 900 – over 200,000. We also identified New Home Sampling as having high indexing numbers of the Target Audience and being ideal for driving new acquisitions.
Flavor planned, managed, contracted, integrated with Social media, and activated sampling through all channels – delivering more than 800,000 samples over 5 months – and integrating our standardised measurement methodology to track success and gain insight for future marketing campaigns.
A discount coupon was included in all channels to maximise conversion and drive understanding of the product.
---
MEASUREMENT + RESULTS
Flavor's integrated measurement ran throughout the campaign to provide insight on Awareness, Perception, Recommendation, Net Promoter \Score + Sales Uplift.
Over 800,000 Samples distributed
Over 550,000 Sales created directly
9:1 Return on Investment
34% Claimed Purchase within 4 weeks of receiving sample
40% Likelihood to Purchase in the next 4 weeks
53% New Acquisitions
81% Described KIND as Tasty
56% Described KIND as Healthy
4.25 Million Recommendations made
57 Net Promoter Score
---
Flavor. Sampling is an Integrated Sampling Agency. We curate the perfect mix of sampling techniques to deliver optimal results for every campaign. Integrating all elements under one house to drive efficiencies in Targeting, Relevance, Measurement and ROI
We plan, execute & measure sampling campaigns built from a blend of tools, methods and techniques – including the ones mentioned in this blog:)
To find out more about Integrated Sampling or to find out more about this blog, give us a call or drop us an email at the below…
Email: [email protected]
Tel: 07977 148 784