NATURE VALLEY
MAGAZINE SAMPLING, SUBSCRIPTION SAMPLING + DOOR-DROP SAMPLING
Owned by General Mills, Nature Valley was the first-ever granola bar to be introduced in the 70's. Fast forward to the present day, they are now a popular cereal snack bar enjoyed by many. They offer a range of flavours and varieties to suit every adventure.
Nature Valley are passionate advocates of the outdoors, committed to providing sustainability throughout their brand which is clear to see across a number of their partnered associations.
General Mills reached out to Flavor to find an effective method in driving trial to the market population across a 6 month period. They were looking to achieve this in various countries within Europe, taking into consideration the recent pandemic restrictions.
---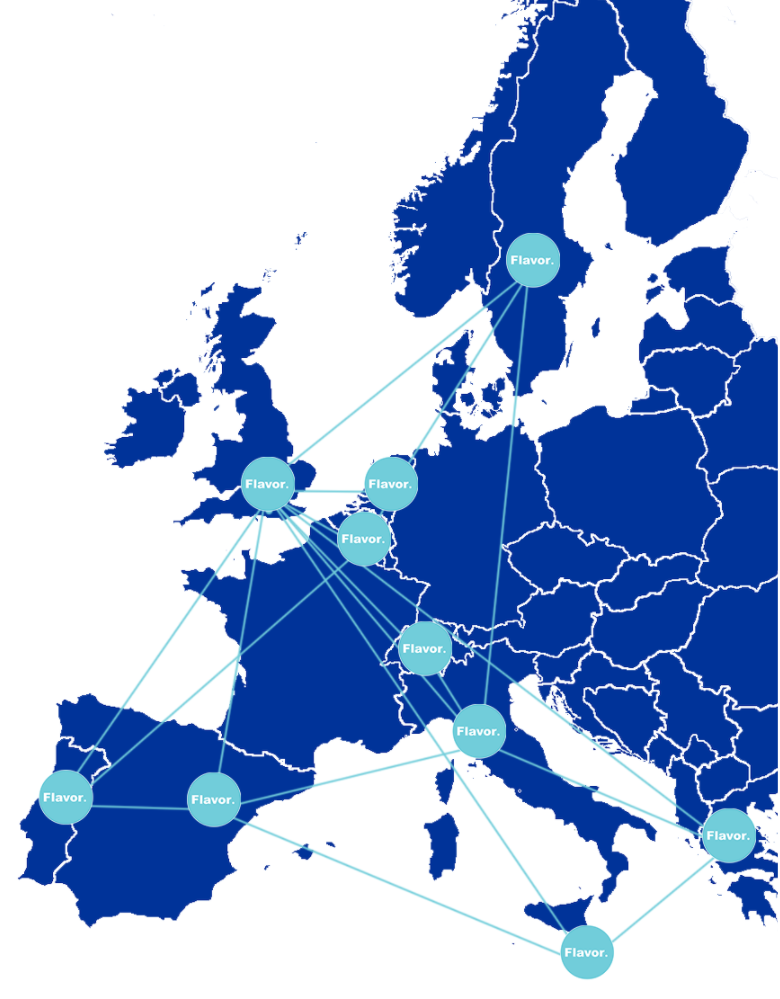 TARGETING
The Nature Valley audience was widely focused on hotspots throughout European Countries specifically in the Netherlands, Spain, Italy, Greece, Malta, Portugal, Sweden, Belgium and Switzerland. In order to target these hotspots accordingly, only 2% of the countries total population were targeted to ensure the focus was on the most relevant markets.
Flavor. used audience profiling tools to identify these hotspot locations. A combination of TGI, Acorn, proprietary data and store proximity were also utilized and ensuring there is minimal audience wastage.
---
RELEVANCE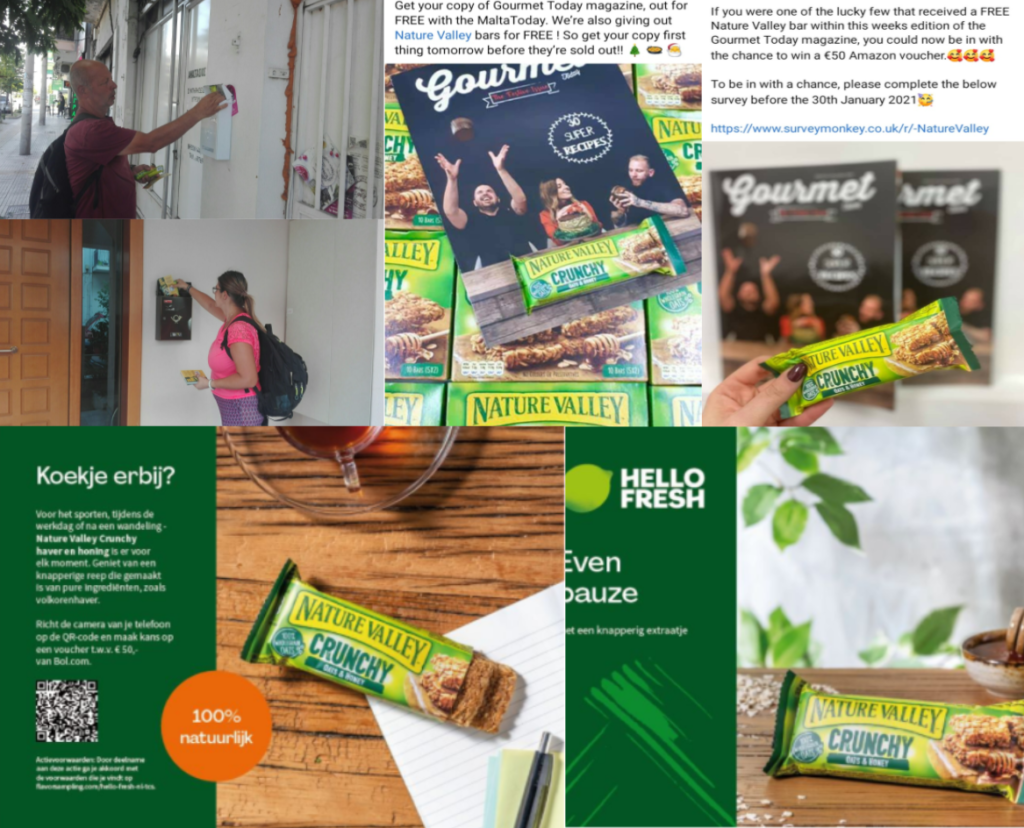 Flavor used a mixture of integrated sampling approaches to tackle Nature Valley's objectives. Magazine Sampling, Subscription Sampling and Door Drop Sampling were all adopted to produce the perfect campaign.
Flavor identified the most relevant subscription partner who were an established subscription box within the market. One Nature Valley bar was included in each box along with an educational leaflet to drive further trial. In total, 63,000 samples and leaflets were distributed via Subscription Sampling.
An additional 5,000 samples and leaflets were distributed through the Magazine Sampling Channel via Gourmet + Malta Today magazines. This was integrated with other promotional activity such as social media content and engagement to drive awareness of the product.
By further utilizing Door Drop Sampling along with other channels, Flavor were able to target key hotspots and audience postcodes across the country as well as stores at close proximity. Through this channel alone, 40,000 samples and leaflets were distributed through letterboxes making their way directly into consumer homes.
The campaign was tracked throughout using integrated measurement to understand campaign success, insightful consumer behaviours and feedback towards the product.
---
MEASUREMENT + RESULTS
Flavor's integrated measurement ran throughout the campaign to provide insight on Awareness, Perception, Recommendation, Net Promoter \Score + Sales Uplift.
A total of 108,000 Samples were distributed across a period of 6 months.
Subscription Sampling
95% Strongly Agree they like the taste of Nature Valley
Up to 90% in Potential New Sales
Magazine Sampling
85% Post Trial Recommendation Rate
39 Net Promoter Score
74% Likelihood to Purchase
9.1 out of 10 Average Taste Rating
Door Drop Sampling
£11K-23K in New Sales Revenue
65% Post Trial Recommendation Rate
22 Net Promoter Score
48% Likelihood to Purchase in the next 4 weeks
---
Flavor. Sampling is an Integrated Sampling Agency. We curate the perfect mix of sampling techniques to deliver optimal results for every campaign. Integrating all elements under one house to drive efficiencies in Targeting, Relevance, Measurement and ROI
We plan, execute & measure sampling campaigns built from a blend of tools, methods and techniques – including the ones mentioned in this blog:)
To find out more about Integrated Sampling or to find out more about this blog, give us a call or drop us an email at the below…
Email: [email protected]
Tel: 07977 148 784