Peroni Nastro Azzurro 0.0%
New Home and Takeaway Sampling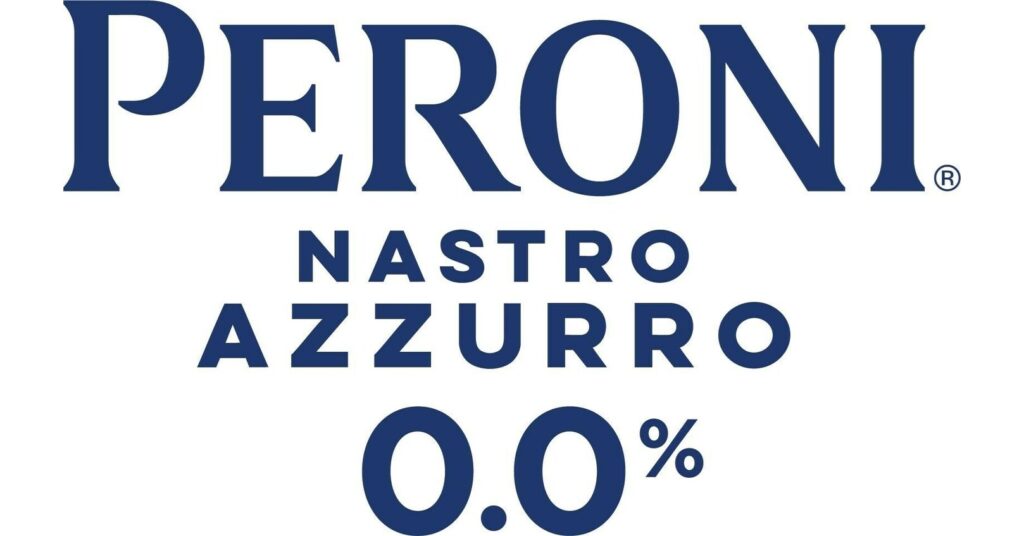 The Peroni brand dates back to the mid 1800's, where the first brewery was established in Vigevano, a town in Northern Italy. It has been created with the traditions of Italian craftmanship giving you a taste of an Italian summer. Since then, it has become one of the world's leading brands for beer and is favoured internationally.
Peroni reached out to Flavor looking for effective ways to drive trial for their 0% alcohol beer – Peroni Nastro Azzurro 0.0%. As well as drive trial, they wanted to reach consumers across the UK through various sampling channels.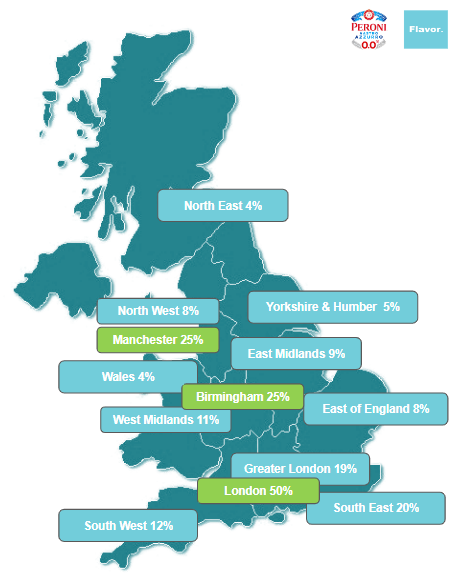 TARGETING
The Peroni Nastro Azzurro consumer is made up of a mixed ABC1 audience between 25-44, and are sophisticated beer drinkers.
To reach their target audience, Flavor. used a combination of TGI, Acorn and proprietary data to identify hot-spots of the Peroni audience throughout the UK to identify the most relevant sampling channels.
In doing so, Flavor ensured there was minimal audience wastage to increase the effectiveness of the campaign.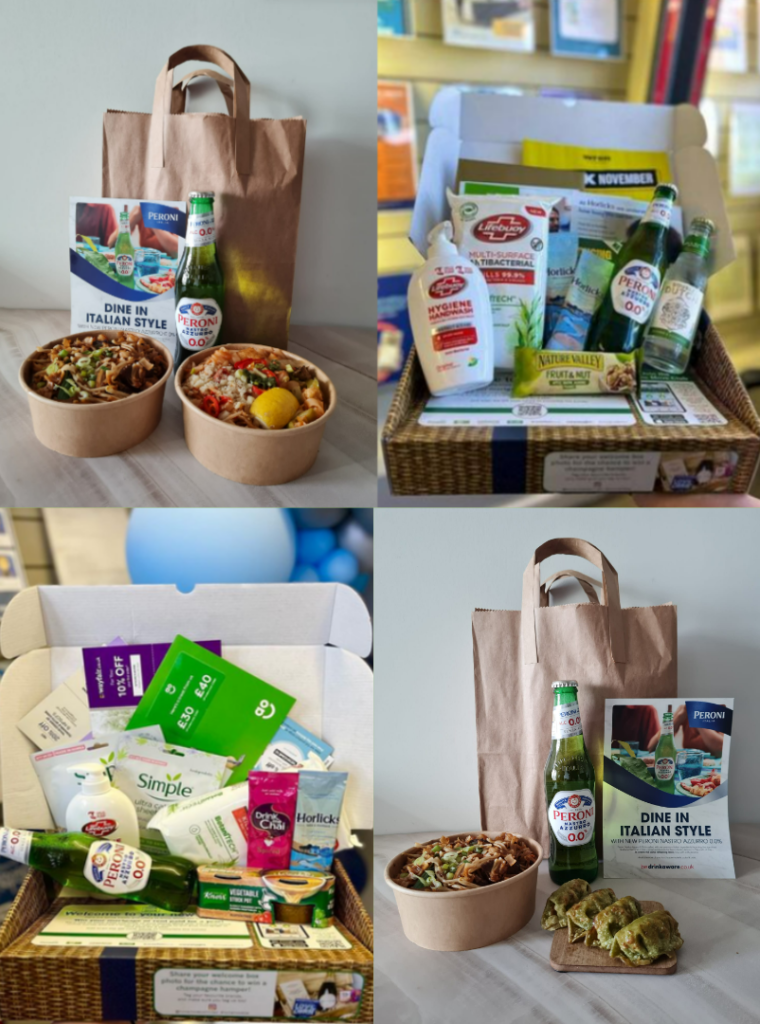 RELEVANCE
Across the New Home and Takeaway Sampling channels, a total of 290,000 samples had been distributed.
By tapping into a key life event such as moving homes, consumers are more likely to engage with brands and make lifelong and memorable connections with them. Flavor worked with a number of mortgage providers, estate agents and new home builders to distribute the samples into new home boxes accompanied with a leaflet.
Through the Takeaway Sampling channel, a number of delivery services and independent restaurants had delivered Peroni Nastro Azzurro samples in consumer takeaway orders. These were selected based on cuisine type, location and audience demographic. Takeaway channels are used effectively by inserting samples inside breakfast, lunch and dinner orders where consumers are likely to enjoy a free complimentary treat along with their meals.
The campaign was tracked throughout using integrated measurement to understand campaign success and insightful consumer behaviours.
MEASUREMENT + RESULTS
8.2 overall average product rating
63% claimed recommendations
58% likelihood to purchase rate
8.3 average rating for 'Tasty' and 8.5 average rating for 'Refreshing'
Up to £1.7 million in potential new sales
---
Flavor. Sampling is an Integrated Sampling Agency. We curate the perfect mix of sampling techniques to deliver optimal results for every campaign. Integrating all elements under one house to drive efficiencies in Targeting, Relevance, Measurement and ROI
We plan, execute & measure sampling campaigns built from a blend of tools, methods and techniques – including the ones mentioned in this blog:)
To find out more about Integrated Sampling or to find out more about this blog, give us a call or drop us an email at the below…
Email: [email protected]
Tel: 07977 148 784