5 Ways Sampling Can Make a Difference When Launching NPD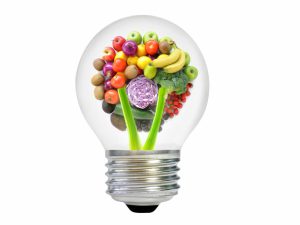 Although not always considered as part of Experiential marketing, Sampling is a crucial element in the Experiential Spectrum.
As part of an integrated approach, Sampling can be the most influential medium in delivering against KPI's and providing impressive return on investment for NPD products when used effectively.
Below are 5 reasons how effective sampling can make a difference as part of your next NPD launch campaign:
1. To create understanding of the product, category and consumption occasion
Innovation teams are creating these products to drive growth with an identified category or a specific trend (i.e. Health & Wellbeing). This means that to successfully launch a new product, it is crucial that the consumer understand what the product is actually delivering as well as the occasion that they would consume it.
2. To build trust in your product
Getting the consumer to understand the product is one thing, but getting them to trust in it is another. Few people are willing to stretch out of their normal routine to try new things, and with increasing options for them on supermarket shelves they are most likely to reach for a product that they trust will taste good and deliver to their needs.
Sampling offers the only opportunity for your audience to engage with the product in the real world and experience the taste in an optimised environment that will develop this trust.
3. To target your audience effectively and minimise wastage
Although there are many sampling campaigns which spread the net widely or rely on the audience demographics supplied from venues and sites, targeting specific audiences through sampling can be very scientific.
Use a combination of data along with any proprietary insight you have, to geotarget where your audience are, as well as when they will be most receptive to a sampling message.
4. To maximise reach through User Generated Content
Efficiently planned sampling campaigns can deliver extremely effective CPI and reach, often dipping below 70p cost per sample. However, through 'Creative Sampling' there is also the opportunity to develop sampling experiences that create engaging content which empower people to share the content, reaching a far wider audience.
5. To measure success by engaging with your audience in the real world
As sampling is in a real world setting, engaging with specific people, it is extremely measurable. By engaging with individuals, we can find out what they actually went on to do after their experience. This allows us to gain deep insight through measurement that includes Brand Perception, Recommendation Rate, Likelihood to Purchase, Purchase Velocity and NPS.
To find out more about Integrated Sampling or to find out more about this blog, give us a call or drop us an email at the below…
Email: info@FlavorSampling.com
Tel: 07977 148 784