Dragon's Den Sampling Series – Delhicious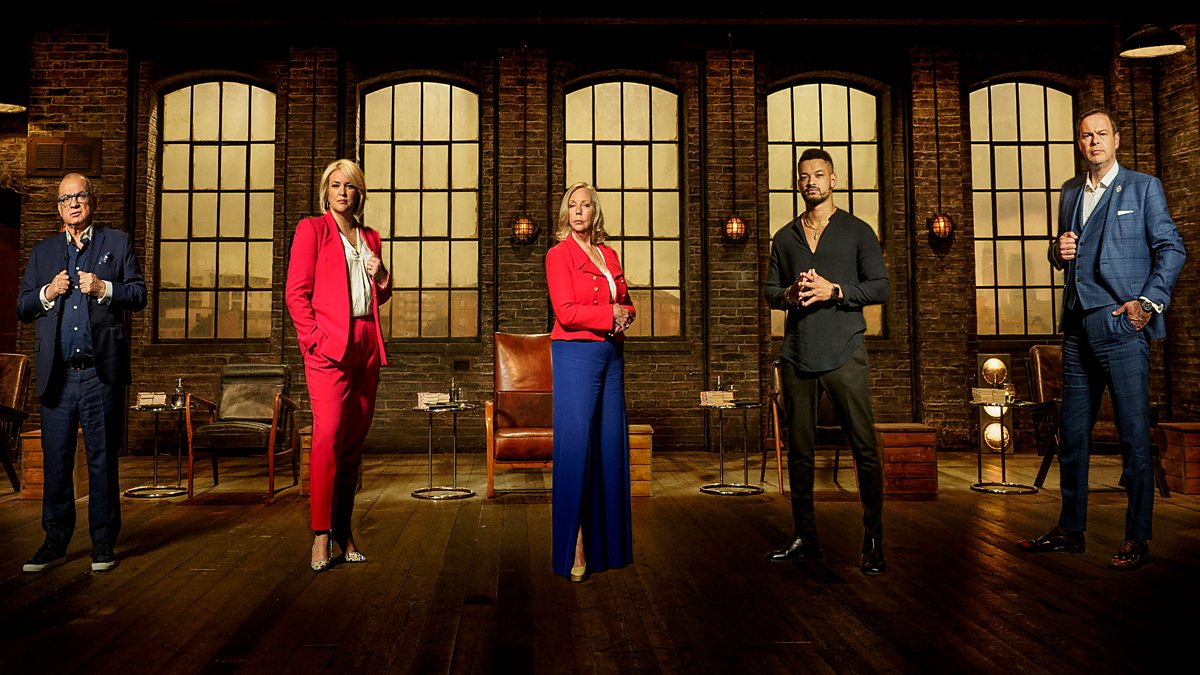 FLAVOR x DRAGON'S DEN SAMPLING SERIES
Delhicious – Flavor x Dragon's Den Sampling Series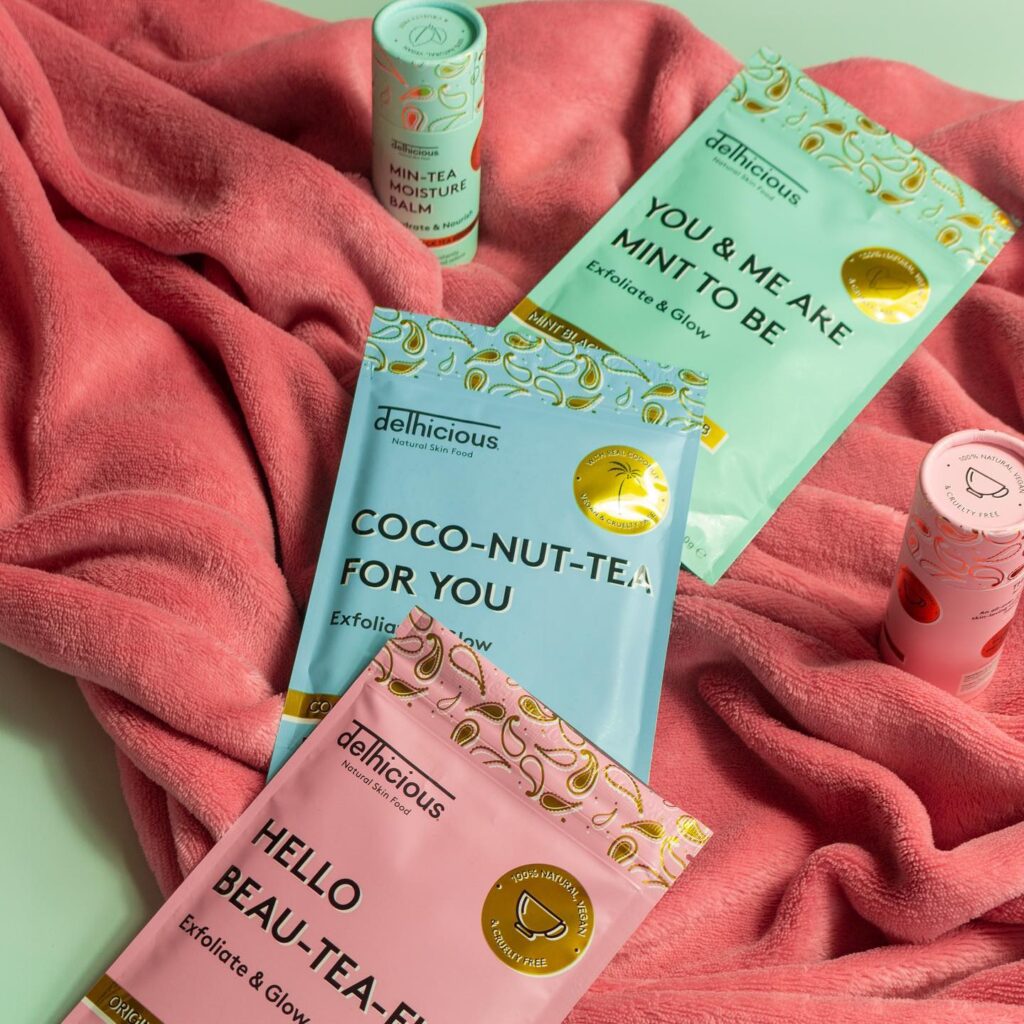 Sad to say that we're only a few episodes away from the final episode of Dragon's Den, and a couple more proposals away to finish off the first Flavor sampling series!
Over the last couple of months we have been lucky enough to be introduced to a number of exciting new brands and genius inventions from entrepreneurs since starting the show..
Last week we saw entrepreneur and former teacher Zara pitch for a £50,000 investment for a 15% stake of her business, Delhicious. Influenced by ancient Indian Ayurvedic recipes, she developed a vegan skincare brand which has the properties to treat skin conditions such as psoriasis, eczema and severe dryness.
Unfortunately Zara did not walk away with the investment, but we couldn't help but overhear that she had previously supplied 100,000 samples to one of our already-existing subscription partners, Glossy Box!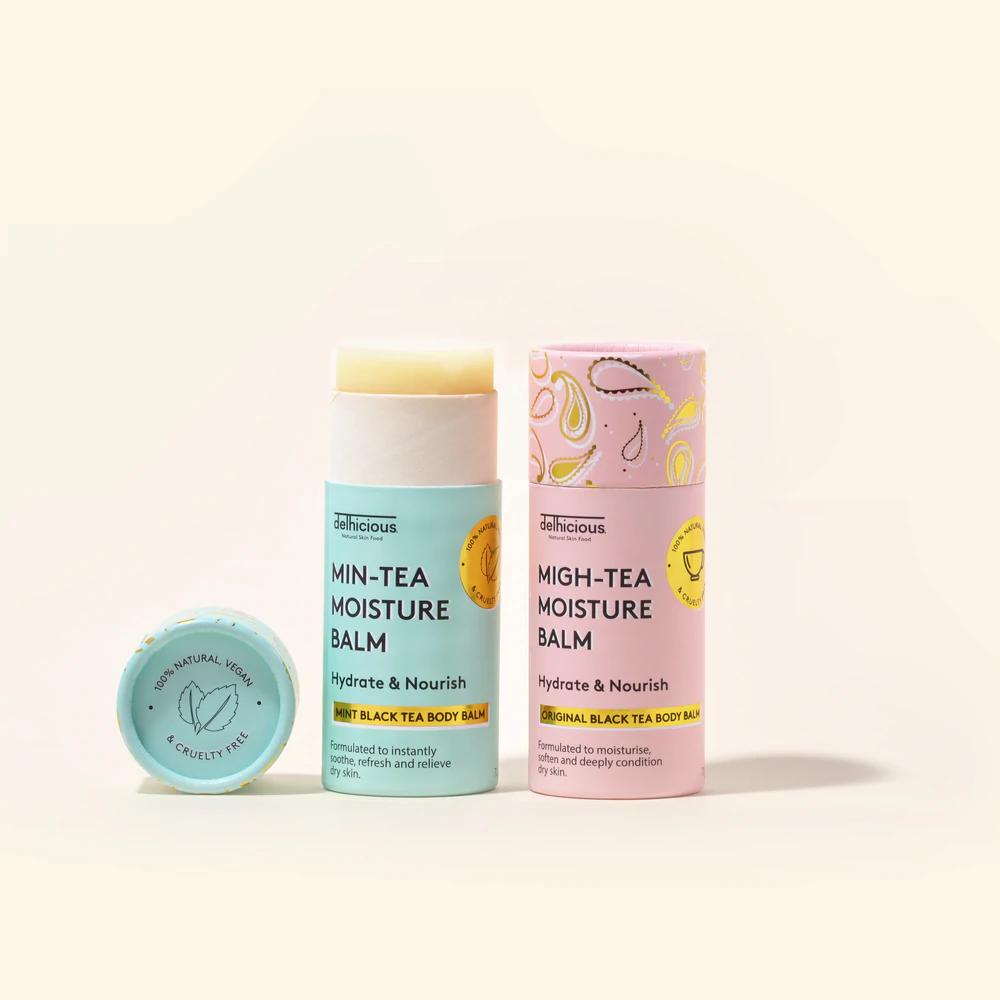 Having already utilised subscription boxes, Flavor could offer Dehlicious an integrated sampling solution with a mixture of the most effective sampling channels.
If we were given 25% of the investment, we could achieve their business objectives below:
Increase brand awareness of the Delhicious brand
To drive sales across the Dehlicious skincare range
With a sampling budget of £12,500, we would be able to distribute up to 37,700 samples across a variety of sampling channels WITH results!
Take a look at our sampling proposal below!
Targeting
The Delhicious audience consists of a 90% female audience between the ages of 18-35 who are likely to have big interests in cosmetics, skincare and beauty whilst fitting the ABC1 consumer.
Using a range of audience profiling tools, proprietary data and historic project performance data, Flavor are able to map out high indexing hot spots of the Delhicious target demographic across the UK. By doing so, we ensure there is minimal audience wastage when identifying these key profiles.
Proposed Channels and Timeline
Flavor have put forward what we think are the most effective sampling routes in helping Dehlicious achieve their business objectives.
Our sampling timeline outlines the distribution of up to 37,700 samples across E-commerce, Subscription and Goodybag sampling, utilising an integrated and cost-effective mixture whilst using channels that have worked well in the past. Our sampling options include a large demographic of younger females who are highly interested in beauty and cosmetics, guaranteed to reach the correct target audience.
Measurement and Reporting
At the end of each sampling campaign, an in-depth measurement report is generated to provide insight on the effectiveness of the campaign as well as general consumer feedback on the product. To collect this type of data, we utilise follow up surveys and emails to gather the below results on:
BRAND PERCEPTION
SALES UPLIFT
LIKELIHOOD TO PURCHASE
REACH
PRODUCT FEEDBACK
RECOMMENDATION RATE (NET PROMOTER SCORE)
Keep an eye out for our next post in this series with a product from tonight's NEW episode!
You can watch Dragon's Den on BBC One Thursdays at 8pm, or catch up on previous episodes at BBC iPlayer.
---
Flavor. Sampling is an Integrated Sampling Agency. We curate the perfect mix of sampling techniques to deliver optimal results for every campaign. Integrating all elements under one house to drive efficiencies in Targeting, Relevance, Measurement and ROI
We plan, execute & measure sampling campaigns built from a blend of tools, methods and techniques – including the ones mentioned in this blog:)
To find out more about Integrated Sampling or to find out more about this blog, give us a call or drop us an email at the below…
Email: [email protected]
Tel: 07977 148 784