Live Channels
Brand-to-Hand Sampling
Brand-to-Hand Sampling is a tactical channel that allows great levels of consumer engagement in high footfall areas.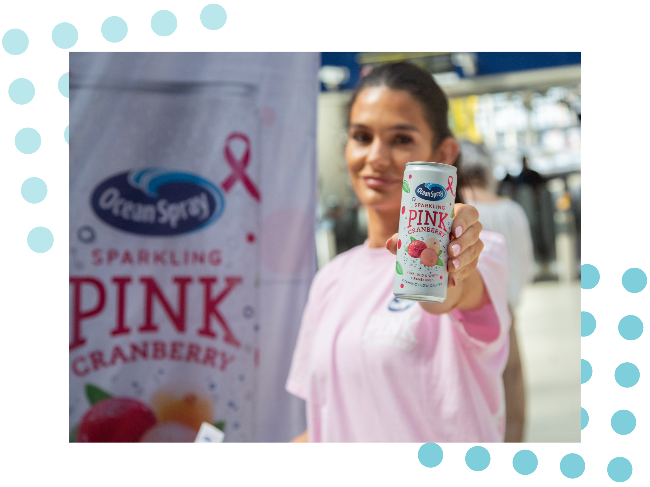 8.1 out of 10 Average Product Rating
62% Average Claimed Recommendations
21 Average Net Promoter Score
Brand to Hand sampling can be delivered via either one or a combination of Guerrilla and Fixed Location Sampling.
Each route chosen will impact the overall sample volume teams can achieve, the level of consumer targeting, and the cost efficiency.
Guerrilla Sampling doesn't have the security of booked site spaces, but allows teams to be very tactical about where

and

when they activate. 

Fixed location sampling is the opposite to Guerrilla. Teams set-up pre-booked site spaces, and maximise their presence through larger teams, more samples, and a higher level of engagement with consumers.
Pros: Guerrilla Sampling is a cost effective channel, both Fixed Site and Guerrilla attract high levels of consumer engagement, brand key messages are easily relayed to the public through brand ambassador staff
Cons: Fixed Site Sampling is slightly more expensive, Guerrilla Sampling is very tactical therefore a well thought-out journey plan needs to be in place