Better-for-you brands: Top 3 ways to tackle poor taste perceptions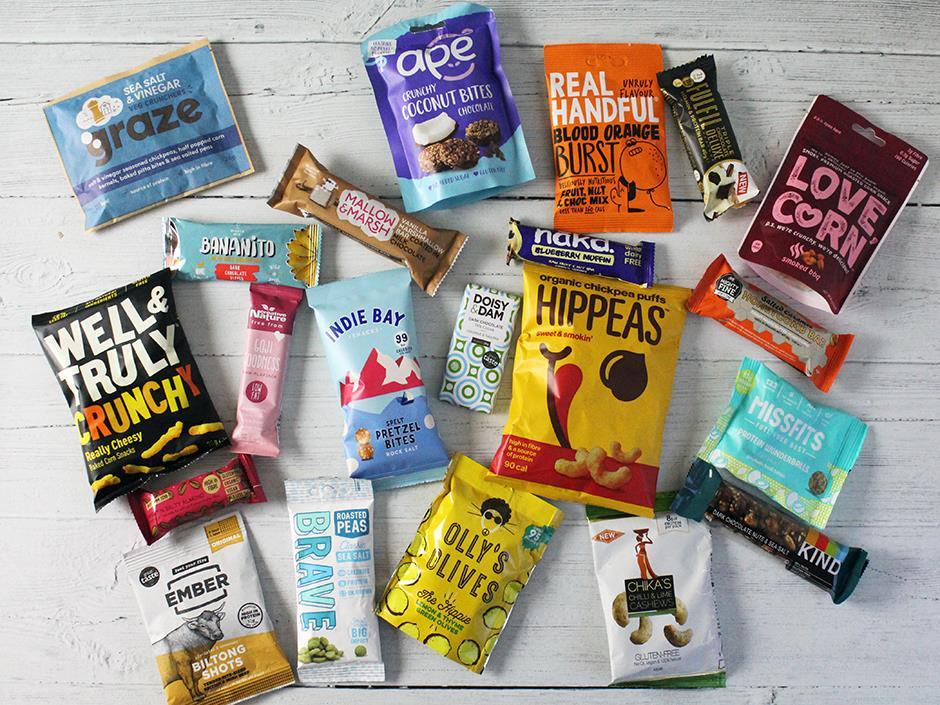 By Richard Lloyd-Williams, MD at Flavor.
Better-for-you brands have seen enormous growth in 2022. Healthy options have grown from a niche – a couple of shelves tucked away in the free from section – to whole aisles in supermarkets across the country.
These options range from plant-based and low-calorie offerings, through to low & no alcohol alternatives.
But with this explosion of better-for-you-brands has come an enormous variation in quality. For every great-tasting healthy brand, there are many more alternatives that don't match up to the taste expectations of consumers – which in turn taint the whole category.
As Chloe Bate, head of marketing at Dry Drinker, points out: "There is a willingness to try low & no alcohol alternatives, but with so much choice, if consumers first taste experience is bad they can end up being put off the entire category."
The taste barrier
One of the biggest barriers that has always faced healthier products is negative taste associations. A large proportion of consumers believe a healthy product will compromise on flavour and satisfaction.
That has obvious implications on purchase intentions, given that 88% of consumers state taste as the primary reason for buying a product, according to a 2020 survey from the International Food Information Council Foundation Survey,.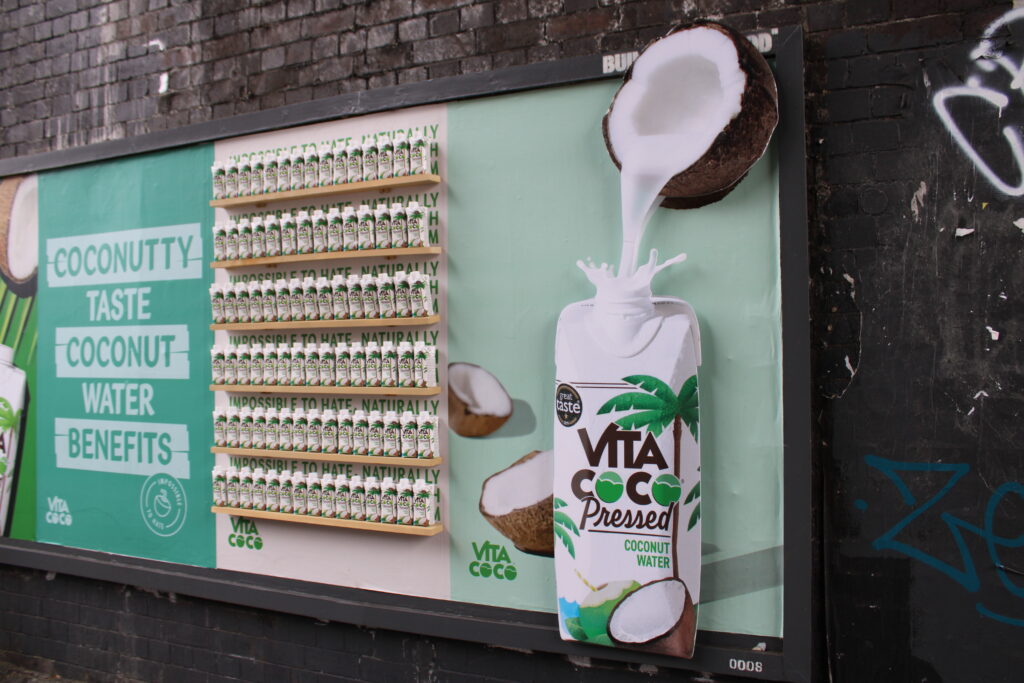 Vita Coco is one example of a brand that has overcome that barrier. By pushing taste as their key message in their marketing comms "it has opened the category up to many more consumers who had previously disregarded coconut water, based on the taste." says Tim Rees Managing Director of Vita Coco.
At Flavor we have seen a variety of brands that want to focus on addressing taste concerns (including BEAR Nibbles, Fibre One, Biotiful, Kind, DrWill's, Prodigy, Oggs, Manilife + Karma Bites) where the product's positive nutrition message can negatively bias consumers' perception towards the taste of the snack.
So the mission is to stand out from the crowd and make sure that the taste message is not lost. Here's what brands are doing to achieve that aim:
1. Positioning around taste
Like Vita Coco, a number of the brands we spoke to put the taste message front and centre, while highlighting health messages as a secondary benefit. Using traditional language and visuals from more indulgent products has helped this focus at General Mills.
"When shopping for functional or 'better-for-you' snacks that still taste great, many people look for flavour cues from traditionally more indulgent products," said a GM spokesman. "At General Mills we took inspiration from one of the more treat-led brands in our portfolio – Häagen-Dazs – for Fibre One 90 Calorie Strawberry Cheesecake bars, which launched earlier this year. It's products like this in our range that perfectly position Fibre One 90 Calorie as the ultimate in 'permissible indulgence'."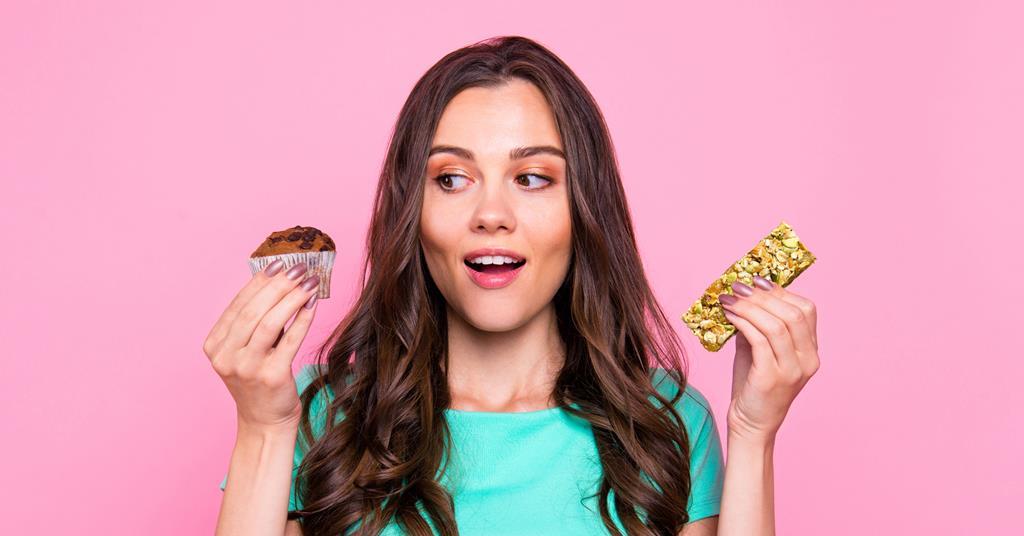 Rees of Vita Coco believes this can be a powerful sell. "We were very explicit in the copy line of one our latest campaigns claiming that it is 'Impossible to hate'. The taste message definitely lands well and allows us to continue this focus with some of our billboard executions that include real products for the public to sample," he says. "By saying that 'We could tell you how good it is – but just try it for yourselves', we show the confidence we have in the taste of the product first and foremost."
Ruth Fittock, marketing director at Simply Roasted, also backs this approach. "Taste is number one category driver – lead with it. Don't lead with guilt free. Don't use terms like low cal etc. That's not what consumers look for".
2. Product trial
If your product does taste great, the best way of tackling these perceptions is to get consumers to taste it.
Fittock of Simply Roasted says "everything we do is about driving trial, whether that is passive sampling (like partnering with meal kits, craft gin club, good pair days), active sampling by leveraging in store relationships, or bringing people to the brand with introductory offers/referrals."
Surveys conducted from a variety of campaigns run by Flavor show consumers who have received a sample are up to 80% more likely to go onto buy the product. So it is little surprise General Mills also put a lot of weight into getting products into consumers' hands with an integrated sampling approach – engaging consumers across multiple touchpoints of their lifestyles.
3. Trusted reviews
The third key point is getting and promoting endorsements that consumers trust, and that highlight how tasty your product is.
Fittock at Simply Roasted has a strong belief in the power of reviews – citing how having a strong Trust Pilot score is one of the driving forces of their growth, as well as winning awards which are used in comms.
Vita Coco also focused a lot of its efforts around engaging TikTok users to leave honest reviews. Influencers were used to kick off the challenge and frame the product as 'Impossible to hate' – and consumer involvement grew to the point where they were creating and sharing tasty recipes with the product.
Chloe Bate at Dry Drinker has a similar belief in certified reviews, 'Building consumer trust around taste in an impartial way is really important, playing consumer reviews back to new customers through communications helps build greater confidence'.
So while the taste barrier is real for better-for-you brands, there are proactive ways to overcome it for products that really do deliver.
Richard Lloyd-Williams is MD at Flavor, an Integrated Sampling Agency, who work with brands to curate and deliver the perfect mix of sampling channels across Digital, Live + In-Home environments.
---
Flavor. Sampling is an Integrated Sampling Agency. We curate the perfect mix of sampling techniques to deliver optimal results for every campaign. Integrating all elements under one house to drive efficiencies in Targeting, Relevance, Measurement and ROI. We plan, execute & measure sampling campaigns built from a blend of tools, methods and techniques – including the ones mentioned in this blog.
To find out more about Integrated Sampling or to find out more about this blog, give us a call or drop us an email at the below…Email: [email protected]
Tel: 07977 148 784