One Thousand Days of Tasting; How to Market to Children Effectively with Product Sampling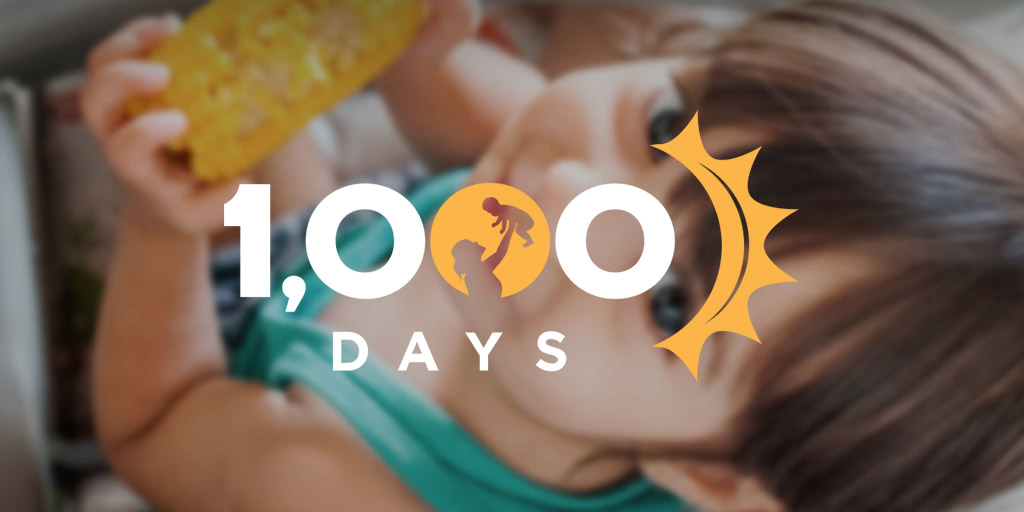 One Thousand Days of Tasting
---
Healthy eating is particularly topical at the moment – with Covid19 potentially having less of an impact on healthier people who exercise regularly. Varying 'schemes' have been encouraged over the last few years to reduce sugar intake and encourage your fruit and veg uptake of 5-a-day. With traffic lighted foods – green being your go-to food – the talk of higher taxes on sugary-laden foods and lots of new brands promising 'no added sugar' and naturally derived products. However, the desire for indulgent and enjoyable foods is in demand, as people remain unable to fully access the experiences they would have pre-Covid19 and thus are turning to food for pleasure and enjoyment… and perhaps even a new hobby!
So how do you balance healthy eating with eating for pleasure – and why are healthier food not as pleasurable? Well, it all depends on what food you were given in the first 1000 days of your life! Putting more emphasis on parental choices and actions than may have been considered previously.
Food preferences are formed during the early stages of life at a point where humans are genetically predisposed to prefer high-energy foods including sugar and salt. This hails from our caveman days when food was not readily available and the next big meal could be days away. Our predispositions have evolved over the last few hundred years, with our flavor senses controlling whether to accept or reject a new food. Acceptance of a new food is increased if this food has been exposed to a child within the first year of their life (in some capacity, which may include through the mother's milk). Exposure to a food in the child's second year of life has less impact – but will since influence a child's acceptance of it. Beyond the first 1000 days, this impact is somewhat limited and by the age of 5 many children have developed 'neophobia' to particular foods. Neophobia being the rejection of new foods.
Accepting food as a child means they are far more likely to eat these foods into adulthood. This has huge positive implications for ultimately contributing to a healthier society.
Experiences Form Positive Association
The most effective ways for a child to accept a new food are: repeated exposure/experiences, and trying these foods within a positive social environment. In summary – try it again and again, in a positive way – great news for experiential marketers!
Parents model their own eating habits to children – therefore encouraging healthier food choices needs to start with children seeing their parents eating it. This is a prime opportunity to begin children eating food without added sugar and salt. Beneficial not only in the short term for their health but additionally sets a low threshold for their sugar and salt preferences later in life. Whilst troublesome (in many ways) to persistently offer food to a child which they may not like, research shows that a child will need to have exposure to a food at least 8 times to begin to develop a preference or liking of it. However, the same research found that often after less than 5 times of tasting, parents decide their child dislikes the food and will rarely offer it to them again.
Forcing a child to eat a food will ultimately decrease their likelihood of liking it, and so this exposure through positive social experiences + needs to be managed carefully.
Positive experiential opportunities of food tasting, is a fantastic way to offer exposure to healthy brands – a great and innovative example of this is Flavor's partnership with The Scouts. Through this they offer brands the opportunity to sample their healthy snacks to children within The Scouts association; in a safe, fun environment, with children tasting snacks amongst their peers.
Parents are involved within the experience as samples are taken home from the group along with information on the brand and the benefit of healthier eating.
1000 days is the target time for exposure to healthy foods from a solely parental influence. Beyond this, opportunities to taste and sample healthier foods needs repeated experiences in a positive social environment. So now, more than ever, experiential marketing needs to step up and help to introduce healthier foods to younger children – to ward off the potential health and obesity crisis that hangs over the UK – and give great brands the opportunity to be experienced by young generations.
---
At Flavor, we use multiple sampling channels as part of an integrated sampling approach to curate the perfect mix of sampling techniques to deliver optimal results for every campaign. We look after all sampling elements under one roof to drive efficiencies in targeting, relevance, measurement & ROI…
If you would like to find out more about social sampling or any of our integrated sampling techniques you can get in touch richard@flavorsampling.com & 07977 148784