Welcome to the Family – Ella Baker
Flavor are continuing to grow our Client Servicing + Project Management Team to support an ever-growing list of sampling channels, exclusives, territories, and Happy Clients!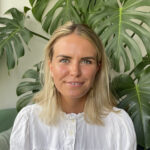 Ella will join the Flavor Family as Account Manager and will be involved in the smooth and efficient running of large & small scale sampling campaigns.
With experience leading marketing strategy and campaigns in-house in the Food & Drink, Cosmetics, and Insurance industries, Ella brings a broad expertise of integrated marketing channels as well as an innate strategic mindset.
Ella also embodies the entrepreneurial spirit of Flavor, having founded an eco-friendly hair care brand (Soaked) which is continuing to thrive!!
---
Ella Baker – Account Manager
Below, we find out a bit more about Ella as the newest member of the Flavor Team….
What's your greatest achievement?
I climbed Mount Kilimanjaro without any training. My parents didn't think I'd be able to do it and kept nagging me but apart from a bit of altitude sickness, it went perfectly in the end. I've also founded my own business – Soaked – which aims to make buying shampoo and conditioner more eco friendly without the compromise in the product.
What's been the best sampling experience you've ever had?
I used to work for a gin distillery and as part of the job, I attended a lot of food and drink events where my (personal) goal was always to sample as much as possible. Even years later, being able to associate a brand you see with a memory created from first-hand experience is really powerful. I love it when your delivery arrives with something a little extra that you weren't expecting! In one of my first Gousto boxes, they gave me a bar of Tony's Chocoloney which I'd never had before and it was delicious, I keep waiting for the moment it happens again. It really is the small things in life.
What's your ideal Remote Working location?
I'd have to say Greece, or really anywhere warm and sunny by the sea with good food.
What are you most looking forward to about joining Flavor?
I love Marketing but I'm always most happy to work in the industry when an initiative provides real value and happiness to the customer. I always love getting a product for free to try it out and I'm very happy to be helping to provide that moment of customer delight as well as sharing brands that people will love.
What else should we know about you?
I'm a huge dog lover and spend a lot of my free time walking my dog, Moody, on the beach.
In the immortal words of Craig David…What's your Flavor?
I'm very seasonal in my choices. A roast dinner and red wine for winter, BBQ and a drrryyy rosé for summer.
---
At Flavor, we offer an integrated sampling approach to curate the mix of sampling techniques to deliver optimal results for every campaign. We look after all product sampling elements in under one roof to drive efficiencies in targeting, relevance, measurement & ROI…
If you would like to find out more about any of our integrated sampling techniques you can get in touch [email protected] + 07977 148784