Welcome to the Family – James Sheerin
As part of Flavor's Integrated Sampling offer (providing all sampling channels from traditional Brand to Hand + Guerrilla sampling through to indirect and social sampling methods), and ability to adapt to the rapidly changing world,  we are proud to offer an exclusive Remote Working Sampling opportunity that can reach up to 400,000 workers a month – from a variety of organisations –  in their homes! 
With office sampling on hold indefinitely, employers looked for a way to boost staff morale which saw a huge surge in the popularity of work from home boxes.
This clever initiative marries the old way of sampling with new, by bringing traditional office sampling to a home setting where people can trial new products,sample from start-ups and emerging brands whilst not missing out on current sampling trends.
This new addition to Flavor's Sampling Portfolio also announces the latest addition to the Flavor Family!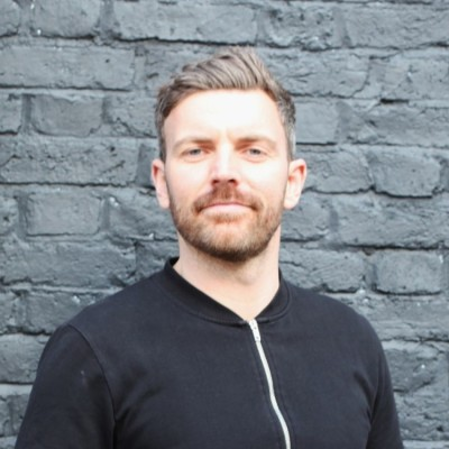 James Sheerin is joining Flavor Sampling as Senior Business Development Manager. His main focus will be to bring brands on board for the Remote Working Sampling opportunity, as well as introduce them to all of Flavor's  Sampling Channels.
James has strong experience in the FMCG sector and plans to weave his skills and in-depth knowledge into growing this lucrative sampling avenue..
As Flavor grows and diversifies its sampling channels, we look forward to an expanding team in line with our agency's growth.
Each team member brings their own skillset, knowledge and specific "Flavor" to compliment each campaign.
Below we chat through James' experience in the sampling industry and what he looks forward to most about joining the team….
What's your greatest achievement?
Creating and managing a successful underground House Music record label.

What's been the best sampling experience you've ever had?
Working in "Drinks" specifically "Alcohol brands" has always been fun. I have had the pleasure of creating and launching a number of sampling campaigns with the likes of Diageo, William Grant & Sons and Moet Hennessy but my favourite was an 13 month campaign with Heineken in launching their new countertop draught system called "Blade". We were tasked with demonstrating the machine into bars and restaurants across the UK with a team of 7 in Edinburgh, Liverpool, Newcastle, Manchester, Birmingham, Bristol and London. The pinnacle was being in the boxes at Premier League football fixtures at Man City, Man Utd, Sheffield Utd and Tottenham Hotspur.

What are you most looking forward to about joining Flavor?
I love the fact that Richard and Curtis have built a remote business from the start with a streamlined focus on "Sampling". Sampling is an integral part of a consumer brands journey to get exposure to their target markets, so there will always be an outsourced requirement for expertise. There has been a really good energy from our first meeting, and I'm looking forward to working with the whole team, collaborating and helping the business reach its growth potential.
What else should we know about you?
I am passionate about Health + Wellness, I regularly visit the gym, play football and go skiing every year with a big group of friends. I love to travel and have been lucky enough to DJ in 3 continents around the world. I love nothing more than an evening of great food and listening to music. 
5. And finally, in the immortal words of Craig David…What's your Flavor?
A strong Margarita, Sushi and quality soundtrack.
---
At Flavor, we offer an integrated sampling approach to curate the mix of sampling techniques to deliver optimal results for every campaign. We look after all product sampling elements in under one roof to drive efficiencies in targeting, relevance, measurement & ROI…
If you would like to find out more about any of our integrated sampling techniques you can get in touch richard@flavorsampling.com + 07977 148784