Takeaway Sampling – One of the best Sampling Channels Available in the UK
Takeaway Sampling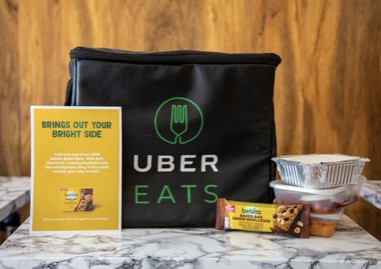 As part of Flavor's mission to get brands effectively and cost efficiently into their audiences' hands, we are proud to be able to hero Takeaway Sampling as a burgeoning and highly impressive Sampling Channel.
Working with independent restaurants who deliver through a variety of partners (including Deliveroo, Uber Eats, Just Eat and more), Flavor curate a selection of restaurants to deliver samples directly to consumers ordering their takeaway. With 100% open rate whether its ambient, chilled, frozen or alcohol – we have it covered.
Having successfully delivered multiple Takeaway Sampling activations as part of Integrated Sampling Campaigns this year, Flavor offer the most competitive rates for this channel and are able distribute throughout Greater London, Manchester and Birmingham areas as well as Ireland (Dublin), Australia (Adelaide, Brisbane, Melbourne, Perth & Sydney), New Zealand (Auckland, Wellington) and the USA (New York).
Audience + Targeting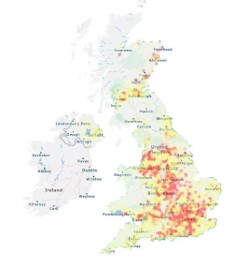 With an engaged audience that averages 66.75% Millennials & Gen Z, 54% families, 21% having an income of over £50k, and 75% who are 'experience focussed', incorporating samples as part of the 'Takeaway Experience' is one of Flavor's core 'At Home Sampling' Techniques!
Flavor increase the targeting potential of this channel by using an array of audience profiling tools target locations (at a postcode level) that over-index to specific target audiences, as well as restaurant + cuisine category (vegan, healthy, luxury etc), enabling brands to reach a captive audience through experiential product sampling and to build meaningful experiences for their potential customers + minimising audience wastage.
Driving + Measuring Impact
Takeaway sampling offers the opportunity to include leaflets and/vouchers alongside a sample, providing more information and/or buying incentives for the customer.
As standard with all sampling campaigns Flavor run, we also incorporate our standard measurement methodology to understand the Audience, and to track the effect of the campaign on Brand Perception, Likelihood to Purchase, Recommendation, Reach, and Sales.

---
At Flavor, we use multiple sampling channels as part of an integrated sampling approach to curate the perfect mix of sampling techniques to deliver optimal results for every campaign. We look after all sampling elements under one roof to drive efficiencies in targeting, relevance, measurement & ROI…
If you would like to find out more about social sampling or any of our integrated sampling techniques you can get in touch [email protected] + 07977 148784