Welcome to the Family – Helen Clegg
With recent additions to Flavor's Business Development team, we are also strengthening our  Client Servicing + Project Management Team to support multiple client wins, as we continue to develop Sampling Campaigns in the UK, throughout Europe + North America.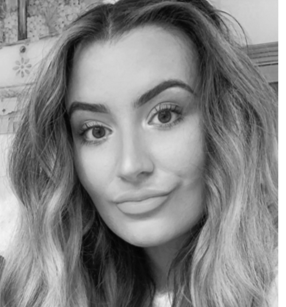 Helen Clegg will join the Flavor Family as Junior Account Manager and will be involved in the smooth and efficient running of large & small scale sampling campaigns.
Helen's experience working with multinational food & drinks brands in fast-paced, high volume agencies perfectly places her for the world of Integrated Sampling!
Helen Clegg – Junior Account Manager
Below, we find out a bit more about Helen as the newest member of the Flavor Team….
What's your greatest achievement?
Saving to be able to buy my dream car at 22.
What's been the best sampling experience you've ever had?
I'm a big fan of monthly subscription boxes, so I'm subscribed to a fair few beauty boxes.
For someone like myself, who loves all things beauty, the ability to try new things before I buy, really appeals to me. Each month I get numerous product samples, many of which I've never heard of, that go on to become long term favourites and staples for me.
I love the regular, direct to your door approach, as it's a lovely monthly treat and always feels very personal.
What are you most looking forward to about joining Flavor?
I've experienced quite a lot of sampling from a consumer perspective, so to be getting involved in sampling from a business perspective is really exciting.
Each team member has some really great experience that I'm looking forward to learning from. I'm excited to put my skills to good use in creating some brilliant sampling campaigns!
What else should we know about you?
I'm a huge festival lover; Leeds festival, Parklife, Beatherder, I love them all. When I'm not at a festival, you'll most likely find me in Manchester with my friends bottomless brunching or shopping.
In the immortal words of Craig David…what's your Flavor?
A frozen strawberry daiquiri or a white wine spritzer (lemonade, never soda water!). Baked camembert with crusty bread or anything Italian!
---
At Flavor, we offer an integrated sampling approach to curate the mix of sampling techniques to deliver optimal results for every campaign. We look after all product sampling elements in under one roof to drive efficiencies in targeting, relevance, measurement & ROI…
If you would like to find out more about any of our integrated sampling techniques you can get in touch richard@flavorsampling.com + 07977 148784