Welcome to the Family – Laura Bland-Law
Flavor are continuing to grow our Business Development Team to support an ever-growing capacity to create Targeted, Cost-Efficient, Measurable + Relevant Sampling Campaigns.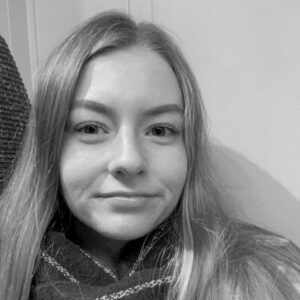 Laura is joining the Flavor Family as Sales + Marketing Executive and will be involved in a proactive approach to reach new brands alongside promoting Flavor as a leading Integrated Sampling Agency.
As part of Flavor's commitment to providing a great workplace, and investment into career development, Laura is coming on board as part of the governments UC Kickstart Scheme – focussed on 16 to 24 year olds who are most at risk of long term unemployment in the current economical landscape…
Currently in the midst of a Fine Art degree at Loughborough University, Laura is taking her first steps into the world of Marketing with enthusiasm, diligence + a keen eye for detail!
---
Laura Bland-Law – Sales + Marketing Executive
Below, we find out a bit more about Laura as the newest member of the Flavor Team….
What's your greatest achievement?
My greatest achievement is being the first person in my family to attend university.
What's been the best sampling experience you've ever had?
Any time a free food sample is offered to me, I will never say no!
What would be your ideal remote working location?
I would love to be able to work from a small tropical resort so I can work by the beach and strike a balance between hard work and relaxing.
What are you most looking forward to about joining Flavor?
I have always been interested in marketing and this is my first opportunity to challenge myself in this industry which I'm really excited for! I am also looking forward to working with the team and am keen to learn lots from everyone.
In the immortal words of Craig David…What's your Flavor?
From a food and drink perspective – I love all Italian cuisine and flavoured gins!
---
At Flavor, we offer an integrated sampling approach to curate the mix of sampling techniques to deliver optimal results for every campaign. We look after all product sampling elements in under one roof to drive efficiencies in targeting, relevance, measurement & ROI…
If you would like to find out more about any of our integrated sampling techniques you can get in touch [email protected] + 07977 148784